Honored to Recognize
The Following Organizations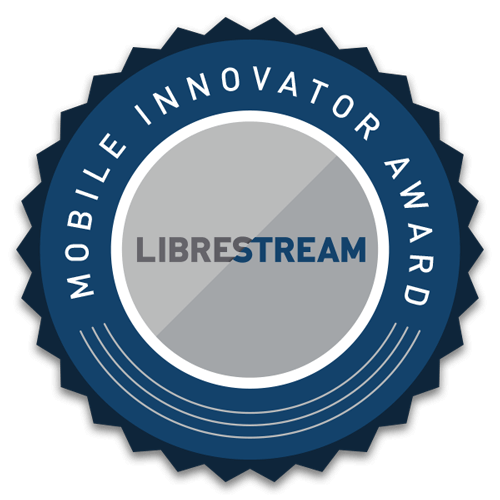 Librestream is honored to recognize the following industry leaders with the Mobile Innovator Award (MI Award). Their success in deploying collaborative mobile video, as evidenced by strong business results, demonstrates their exceptionally strong leadership and commitment to innovation. The MI Award program was launched in 2016 and is open to enterprises that can demonstrate this high level of innovation and success.
The Mobile
Innovator Program
Award Winner Profile
The Mobile Innovator Award winners have invested in new collaborative video and associated technologies that evolve how they service customers, develop products, and differentiate their organizations. These leaders have successfully integrated video-enabled capabilities within their processes and achieved tremendous results.
Results may come from areas such as the following:
Capturing new revenue streams
Increasing customer satisfaction and first-time-fix rates
Improving asset up-time and cost metrics
Enhancing workforce productivity
Developing valuable knowledge base content
Optional Communication Program
As a Mobile Innovator Award winner, you will be recognized for your success. You also have the option of participating in our Innovator Communication Program whereby Librestream assigns resources to assist in further positioning your organization as an innovator within your industry. Every award winner receives a plaque commemorating their achievement and recognition. In the past, the Program has included:
Articles within industry-relevant publications
Nomination to additional award programs
Innovator spotlight video highlighting use case and winner
Joint press release and social campaign
All communications are approved in advance by your internal teams.
To apply for this award, Contact Us to receive the Application Form. All content provided in the Application is considered private and will not be released or published without the express approval of the nominated company.
Winning applicants have improved communications and performance in their market by video-enabling their teams, customers, and/or value chain partners. Benefits are well-understood and can range from expanded revenue opportunities to improvements in mentoring programs and competitive differentiation.