How We Keep Your Data Safe and Provide IT Tools to Deploy at Scale
The confidentiality and integrity of customer information are vital to Librestream's business operations and success. The Onsight platform includes a range of security and privacy provisions to safeguard and control content.
Librestream also takes a multi-layered approach to protect customer information through constant monitoring, review and updates to the applications, hosted systems, and processes to meet the growing demands and challenges of security.

Librestream invests heavily in the security controls, privacy controls, network controls and central management of the Onsight platform:
Secure data centers – load balanced, automated failover, data back-up
Rigorous monitoring of application and network vulnerability threat assessments with ongoing scans
Rigorous penetration testing with ongoing external 3rd party monitoring
GDPR compliant solution. View GDPR FAQs
Formal processes for business continuity including data back-up/recovery
Centralized management of security settings, network consumption, privacy control, and more
AES media encryption, TLS cryptographic protocol, single sign-on (SSO), WiFi network security protocols, and optional app distribution via MDM
Librestream has strengthened the security posture of its products by incorporating a module to provide the cryptographic services needed to support industry-standard secure communications protocols as well as protect data at rest residing on the devices. This module is currently undergoing third-party review for validation under the U.S. Federal Information Processing Standards Publication (FIPS 140-3), currently listed as Implementation Under Test in the process. Once completed, the Librestream Cryptographic Module will be listed on the National Institute of Standards and Technology's (NIST) approved cryptographic module validation program website.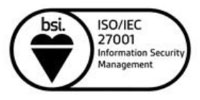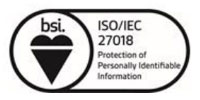 Download our Cybersecurity Whitepaper