Onsight Augmented Reality Service Platform
Onsight Platform Manager
Service
The Onsight Augmented Reality Service Platform provides an enterprise-grade central management system to secure, control, and manage use in the field. Assigned administrators can access the secure Onsight Platform Manager tool to manage a broad range of policies, report on usage, and implement custom branding.
Deployed by enterprises globally, Onsight meets stringent IT and security requirements while providing usage reporting and customization to augment adoption programs.
Onsight system administrators can lock down and enforce critical settings to manage bandwidth usage, security requirements, and content privacy setting including:
Security Enforcement -- Multiple layers of security over content such as SIP-TLS, AES, Certificates
Privacy Controls -- Privacy options over images and recording options to fit union or IT requirements
Bandwidth Controls -- Network bandwidth management and controls over data consumption
Centralized Management – Create contacts, groups and users to simplify deployment
Onsight is available with secure hosted services and on-premise solutions:
Flexible system architecture – Options to fit unique requirements (OnPrem, Hosted, Hybrid)
TeamLink – Firewall traversal capabilities to facilitate calls from external locations
Integrates with Core Infrastructure - Industry standard support to integrate within existing infrastructure
Support for adoption programs includes:
Usage Reporting – Detailed analytics and usage statistics to support deployment programs
Interface – Options to modify user interface to support 'field' use and 'expert' mode
Custom Branding – Options to customize messages and apps to provide a unique experience
Security Enforcement

Multiple levels of security over access and content.

Usage Reporting

Track and identify usage across individuals and groups for adoption programs.

Privacy Control

Option to control which users can capture images and create recordings.

TeamLink

Connect users across different networks with TeamLink.

Bandwidth Control

Set maximum bandwidth levels to control usage and customize configurations.

Custom Messaging

Brand welcome emails and guest invitations.
Request a Demo
Get a live demonstration of Onsight Platform Manager and the Onsight Augmented Reality Service Platform.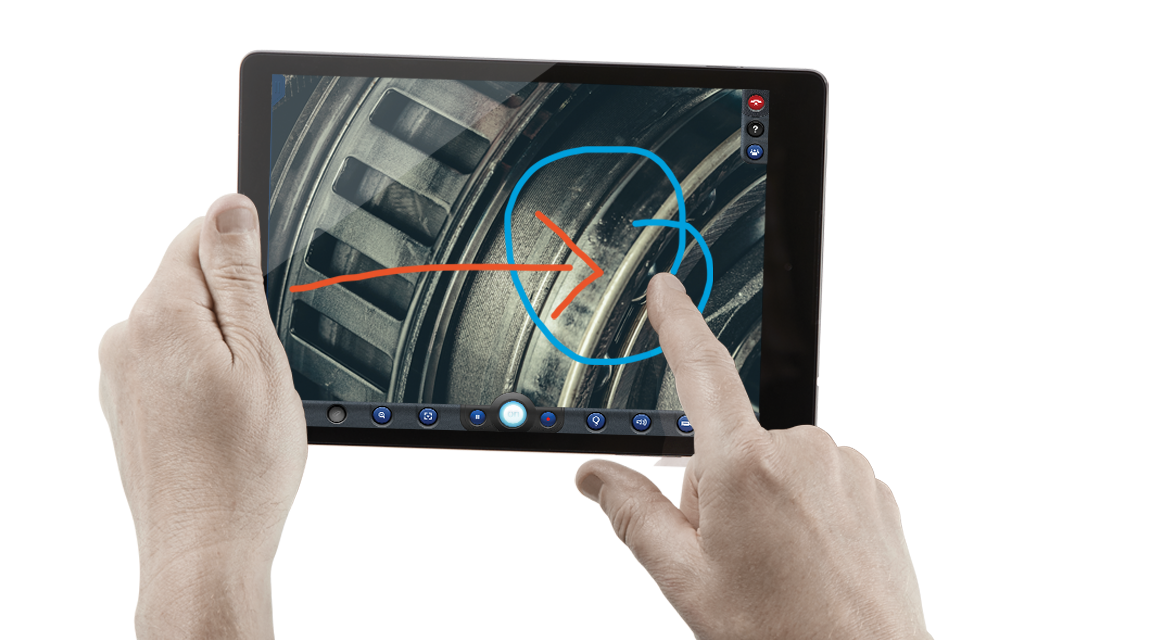 Onsight Augmented Reality Service
Platform
See the other solutions that make up the Onsight Augmented Reality Service Platform