THE ONSIGHT AUGMENTED REALITY SERVICE PLATFORM
Digitize your worker's day with secure access to remote expert guidance, digital work instructions, and augmented content in even the most difficult field environments.
REQUEST A DEMO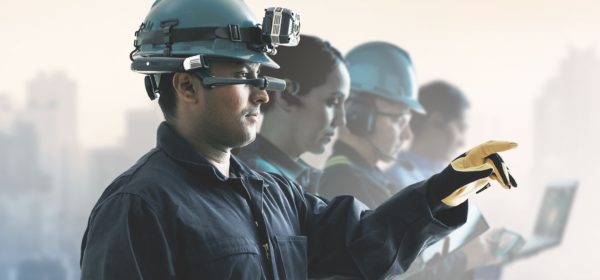 ONSIGHT
AUGMENTED REALITY SERVICE PLATFORM
Empower your workers and customers with immediate access to the content, people, and guidance they need to solve issues quickly. With a broad range of software capabilities and optional inspection accessories, Onsight is the most comprehensive augmented reality enterprise software on the market. Use the Connect remote expert software on mobile or wearable devices, or deploy the full Onsight platform to include Flow for digital work instructions and Workspace to centralize content. Connect test instruments using the Hub and add the power of a thermal imaging industrial wearable with the Cube.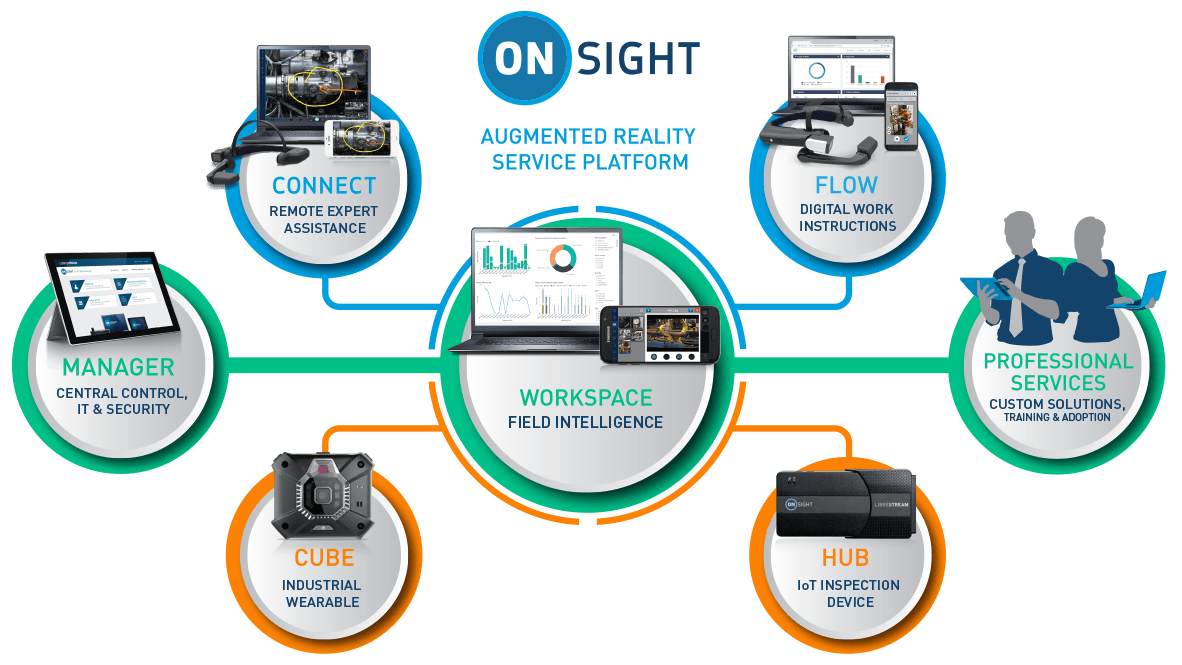 https://on.librestream.com/acton/form/20771/0023:d-0001/0/-/-/-/-/index.htm
Augmented Reality Experience
The Onsight Augmented Reality Service Platform is built to perform in rugged environment including areas with extremely low bandwidth. Backed by central management, Onsight offers valuable insights through robust data analytics and dashboards.
Integrate the Onsight Platform to your back-office systems for cohesive end-to-end system visibility, metadata augmentation, and enhanced business intelligence.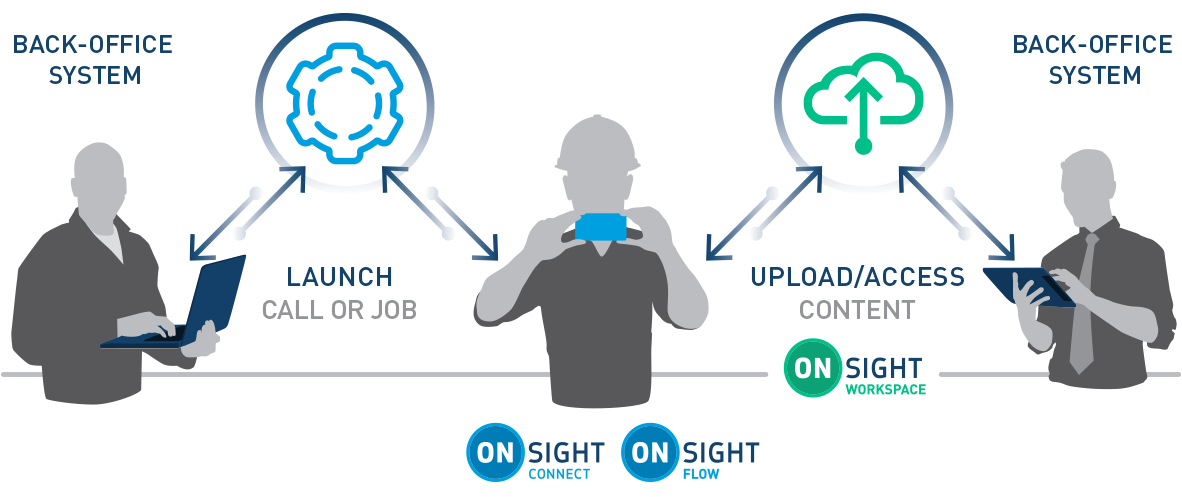 The Onsight APIs provide seamless integration into any back-office system with REST API support. Simply start a Connect call, share a Flow job or access Workspace content directly from your CRM or ERP system. As part of your workflow, automatically tag content with relevant metadata for advanced searching and analysis.
The entire Onsight Platform is supported by a variety of professional services to ensure you receive the most out of Onsight. Services include technical support for immediate access to Onsight experts, TDA (Training, Deployment and Adoption) to maximize your Onsight deployment, and Custom Branding Services to seamlessly fit within your brand. To learn more how Onsight professional services visit our services page or contact your Onsight sales representative.
Professional Services