Customer Use Case
Safran – Delivers Real-Time Visual Support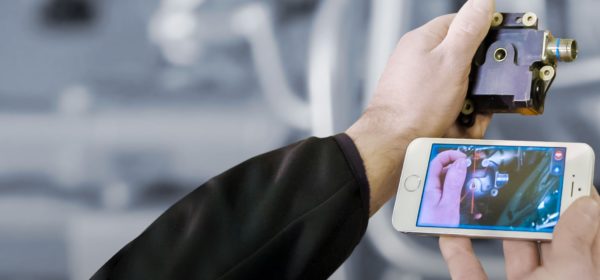 Situation
Safran Helicopter Engines is the only manufacturer dedicated to rotorcraft turbines. With a large profile of products, real-time information is vital for Safran to provide their customers with the best quality products and services. To elevate their service program, Safran was interested in adding real-time visual support direct to customers. This new capability would significantly differentiate the new enhanced service programs.
Solution
After completing its competitive market research, Safran Helicopter Engines selected Onsight Connect as its remote visual support solution. Safran custom branded the solution as Safran Expert link to incorporate it within their service packages. With Expert link, customer technicians and remote experts at Safran HQ can collaborate remotely on the assets.
Results
Safran Helicopter Engines has found a variety of benefits from Expert Link.
Highlights of Expert Link include:
Real-time support even in remote locations
Enabled new service packages
LIBRESTREAM POWERS NEW REMOTE ASSISTANCE SERVICE FROM SAFRAN HELICOPTER ENGINES
Read the Release
Librestream is pleased to announce that Safran Helicopter Engines has successfully deployed a remote video technical assistance service using the Onsight collaborative platform. Safran Helicopter Engines first announced this innovative Expert link branded service at the HAI Heli-Expo February 28 in conjunction with Heli Austria, Rotortech Services Inc and Heligo, first customers of this new service. [Continue]

"Real-time visual support in even the most remote of locations brings a higher level of service. The selection of the right partner and technology to provide this service led us to Librestream after competitive benchmarking."
Onsight
Augmented Reality Service Platform
Digitize your worker's day with secure access to remote expert guidance, digital work instructions, and augmented content in even the most difficult field environments.