Customer Use Case
National Oilwell Varco – Increase Effectiveness of Service Technicians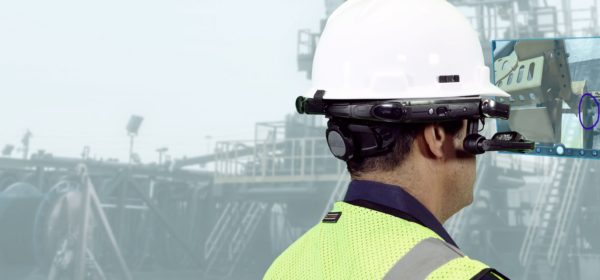 Situation
NOV designs, engineers, manufactures and services a wide variety of equipment used to drill and produce oil and gas worldwide. One pillar of NOV's vision is that customers see no surprises during operations. This means their customers can count on their equipment to perform better than anything else providing the greatest amount of uptime.
Solution
To provide a faster solution for their customers, NOV pioneered a custom branded application, TrackerVision. TrackerVision is backed by Librestream's augmented reality service platform, Onsight, and is used on mobile devices and the RealWear HMT-1 wearable. The solution connects in-field service technicians with experts via video/audio streaming, allowing offsite experts to view events as they are happening and address them in real-time.
Results
With TrackerVision, the engineering teams can collaborate with each other in real-time and use augmented tools such as telestration to draw on the screen to identify areas of interest. The NOV team can save up to 70% in total productivity time with this new service offering, expediting solutions for their customers and internal training.
National Oilwell Varco (NOV) introduced the TrackerVision system, a new augmented-reality wearable technology that brings together software, communication devices, and specialized hardware to increase the effectiveness of service technicians on land rigs and offshore vessels.
"'Using the RealWear headset combined with the Onsight platform has created an effective hands-free solution for our field teams to better support our customers.' "
70%
In time saved in total productivity hours of technicians.
Mark Norman (NOV) talks about the importance of an AR solution for his team.