Onsight Augmented Reality Service Platform
Onsight Connect
Software
The Onsight Connect remote expert software delivers a fully collaborative environment to rapidly troubleshoot, inspect, and resolve issues in the field. The advanced Artificial Intelligence and IoT visualization capabilities create intelligent data that enhances decision making and informs machine learning models. Connect remote assist software powers a full range of mobile devices including smartphones, tablets, computers, and smart glasses for a consistent experience that fits all use cases and environments across
Uniquely designed to perform remote inspections and solve complex problems across the ecosystem - with colleagues, customers, contractors and other third-party vendors - in challenging field environments.
A colleague, supplier, or customer might be on the other side of the world, but remote experts can stay in the office to perform remote inspections, audits, training and more. Teams can share audio and video, circle and mark areas that need attention, adjust lighting, and record or capture still images to develop a lasting knowledge base.
The Onsight remote expert software runs on smartphones, tablets, smart glasses, and desktops for a consistent experience in the field. Designed to collaborate on 'things' in various field environments, teams can rapidly diagnose, inspect, and resolve issues in ultra-low bandwidth situations - even in a basement over cellular or on an offshore oil rig over satellite.
Integrated with advanced computer vision (CV) artificial intelligence, Onsight CV recognizes the content of digital images and extracts text, objects, and any other identifying markers using Object Character Recognition (OCR) and Object classification and detection. The more data the model gets, such as more pictures of the same object in different angles, the more accurate it becomes.
The platform includes IoT visualization capabilities to inform decisions by displaying aggregated IoT data from relevant sensors onscreen.  Using IoT visualization, workers can access this information through OCR and view the data in graphs, charts or tables.
Deployed globally, Onsight remote assist software scales with your operation. Controlled and secured by a robust back-end management solution and infrastructure, Connect meets the needs of the most stringent IT and security environments.
Use Connect on Smartphones
Connect runs on iOS and Android smartphones including consumer and hardened, Ex-certified devices.
Use Connect on Tablets
Connect runs on iOS, Android, and Windows tablets, bringing live video diagnostic capabilities to existing workflows.
Use Connect on Smartglasses
Connect runs on Android smart glasses, typically in 'Field' user mode and controlled remotely to simplify use.
Use Connect on Computers
Connect runs on Windows computers and laptops, adding specialists and teams to Connect remote expert sessions.
Use Connect with the Onsight Cube
Pair the Cube with a Connect enabled smart device to capture thermal, fusion, or HD optical visuals from the Cube in a Connect remote expert session.
AI Computer Vision

Recognize objects and build a smart database of auto-tagged content for machine learning models.

IoT Data Visualization

Connect to IoT platforms in the field to display relevant data onscreen.

Broad Device Support

Runs on enterprise wearables, smartphones, tablets, PCs, and Onsight devices.

Low Bandwidth Optimized

Share live content in even the most extreme low bandwidth – cellular, wireless or satellite.

Knowledge Base

Build a centralized knowledge base of content. Add tags, search, and share in future sessions.

Remote Controls

Remotely control the field camera to get the right visuals and reduce training.

Guest Invites

Quickly bring in guests to live Connect remote expert sessions, ideal for customers and suppliers.

Ecosystem Integration

Seamlessly integrate into your back-office systems with the Onsight Call API.
Register For Free Offer
Ensure operational continuity and worker safety using the Onsight remote expert software.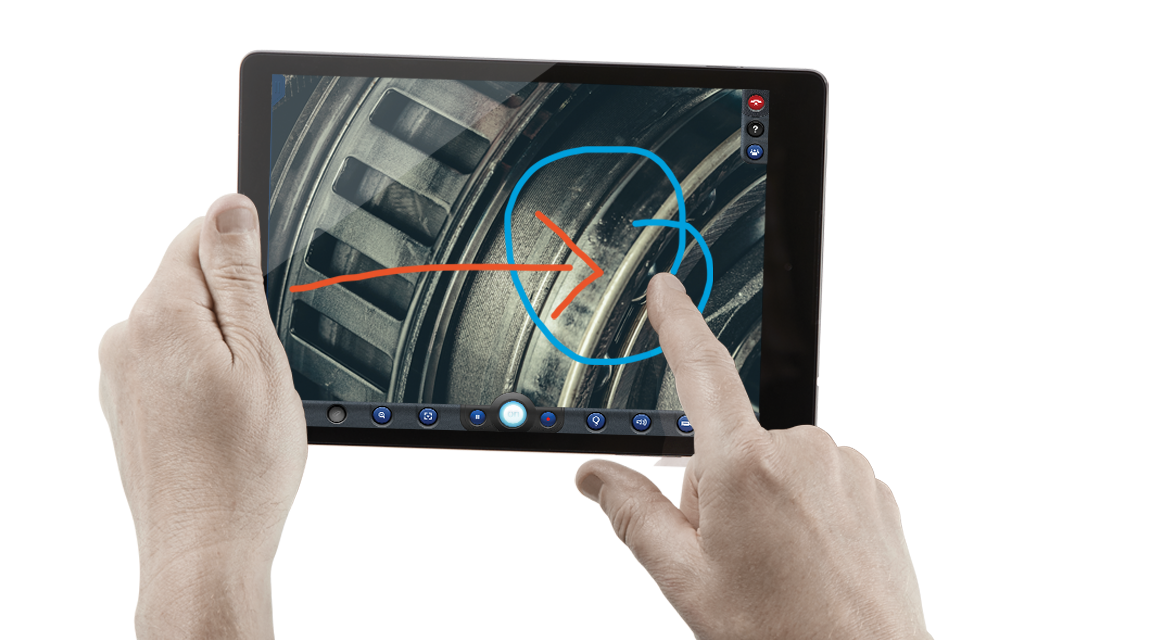 Onsight Augmented Reality Service
Platform
See the other solutions that make up the Onsight Augmented Reality Service Platform