Expanded Collaboration: Snip Tool
Do you need to share manuals or schematics as part of your live Onsight collaboration sessions? Now you can.
Onsight Connect for Windows v9.0 and above now includes a Snip tool for you to select content sections to share immediately. Available through the Controls menu, simply select the Snip tool option. Make sure that the content you want to snip is already visible on your desktop.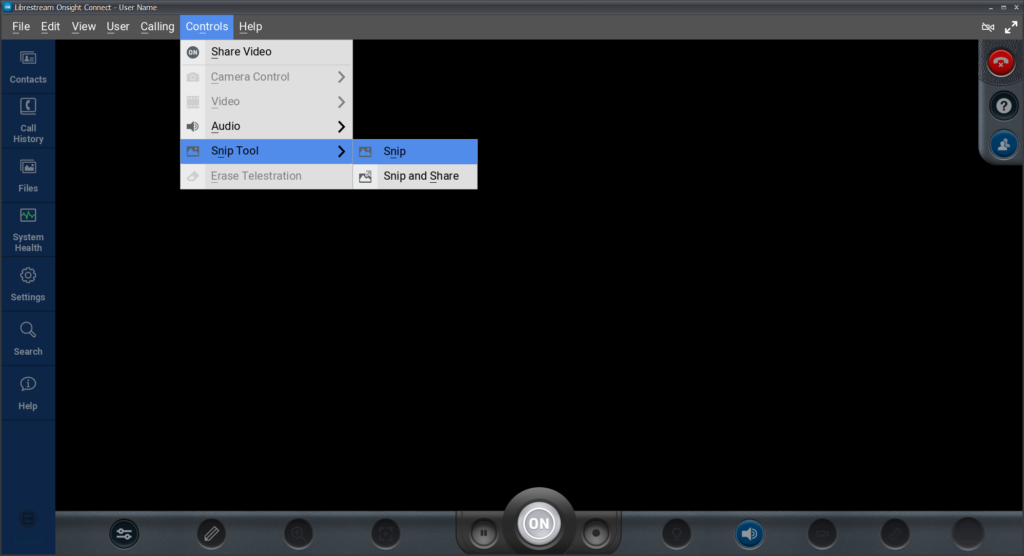 You can choose to snip a portion of the content visible on your screen (Select Rectangle), a specific window on your desktop (Select Window), or your full screen, which will include all content visible on your monitor (s). As soon as you 'Snip', the content you select is saved as an image in Files. If you Select Rectangle and the content you want to snip is not visible, simply click anywhere on the screen to return to Onsight Connect.

If you are in a call, you can choose Snip and Share to immediately send the content to the Onsight call participants. The snip you send behaves just like any image you share. All participants will see the same visual and everyone can use telestration to draw on the snipped content.
Written by Kevin Friday, Sr Technical Specialist at Librestream Technologies Inc.