Single Sign On (SSO) is used by organizations to simplify their employees' workflow. Often employees have different credentials for multiple applications. SSO works with SAML providers so, employees only have to log in with one set of credentials to access multiple applications.
Our latest Onsight software release: 8.1 includes SSO as a new optional feature. If your company uses a SAML Identity Provider, Onsight now provides an SSO option.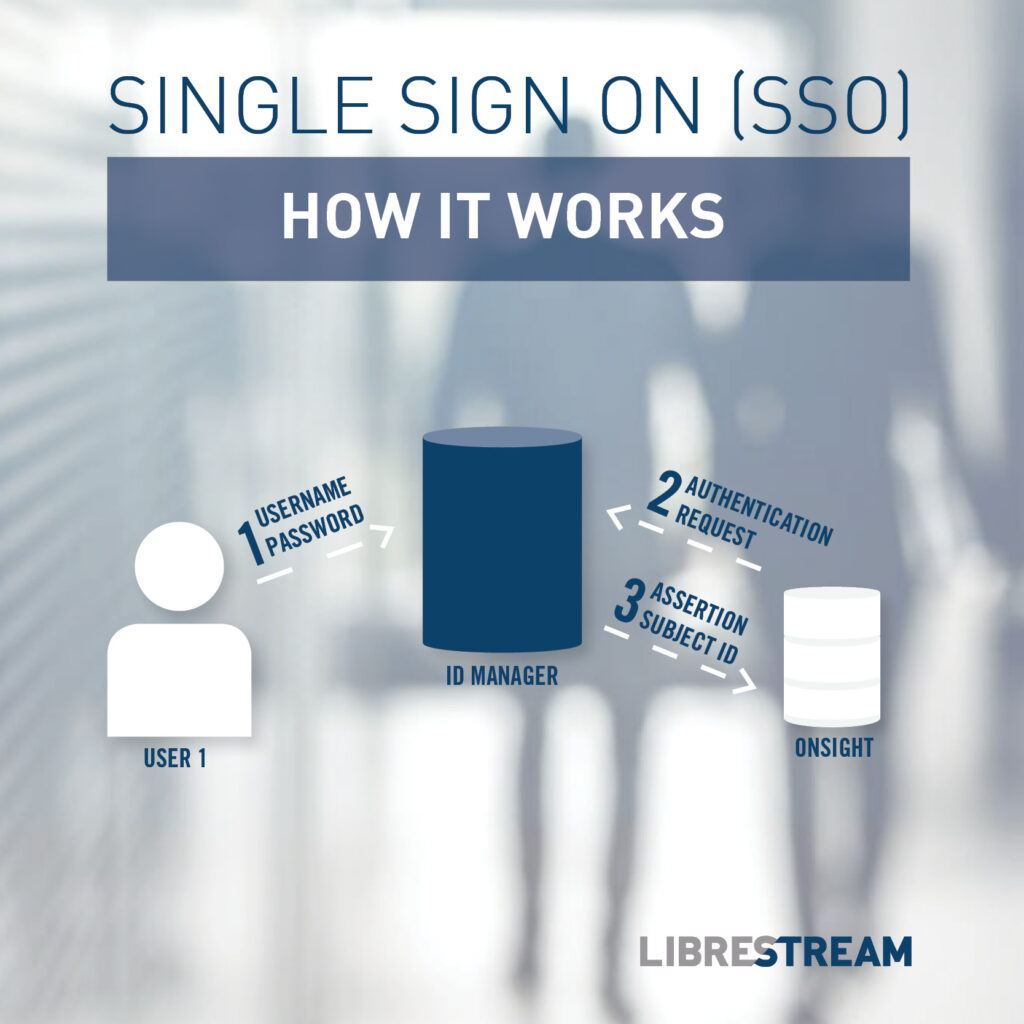 When the user starts the Onsight application, they will see a button labeled 'Single Sign On'. Clicking the Single Sign On button will redirect to their Identity Provider's log in webpage. Users provide their enterprise credentials and are instantly brought back to the Onsight application. They are now ready to go.
What are the benefits of SSO?
Better security. Onsight never receives user credentials.
Easier to manage. Administrators can manage access to Onsight from a single point, the Identity Provider. For example, in the event an employee leaves or changes roles, there is no need to delete accounts on multiple services.
Improved user experience. No need to remember or type in separate Onsight credentials.
If you are interested in this new addition, please contact your Librestream Sales Representative for more details.
Written by Sam Scott, Sr Technical Specialist at Librestream Technologies Inc.