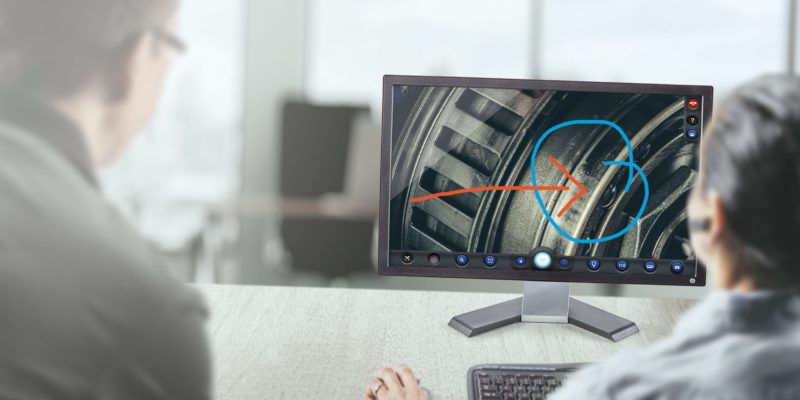 Did you know that external guests can quickly join an Onsight session? With external guest invites you can include customers, suppliers, or vendors in your Onsight collaboration sessions. Simply send your guest an Onsight invitation via text or email. The process is simple with just two links for guests to tap for quick access:
The first allows users to download Onsight Connect if they have not previously used the solution
The second tap to immediately join your secure Onsight collaboration session
You can customize the invitation with your own logo, company information, and message.
Administrators can also customize guest privileges including the ability to record, take photos, access your company's Onsight directory, and more.
Another option is to set up external guests in 'field' mode, which limits the buttons they see and allows you to remotely control their camera, turning on the light, zooming, and capturing images. This feature allows a non-technical first time user to easily interact and without having to learn how to use the technology, and is especially useful for customer support.
The Onsight external guest invite capability gives you the flexibility you need to engage customers and supply chain partners virtually .
Ad hoc expert support for your business.  Where you need it, when you need it.
Written by Kevin Friday, Technical Product Specialist at Librestream Technologies Inc.