Key Challenges Affecting Collaboration between Field Teams and Remote Experts
---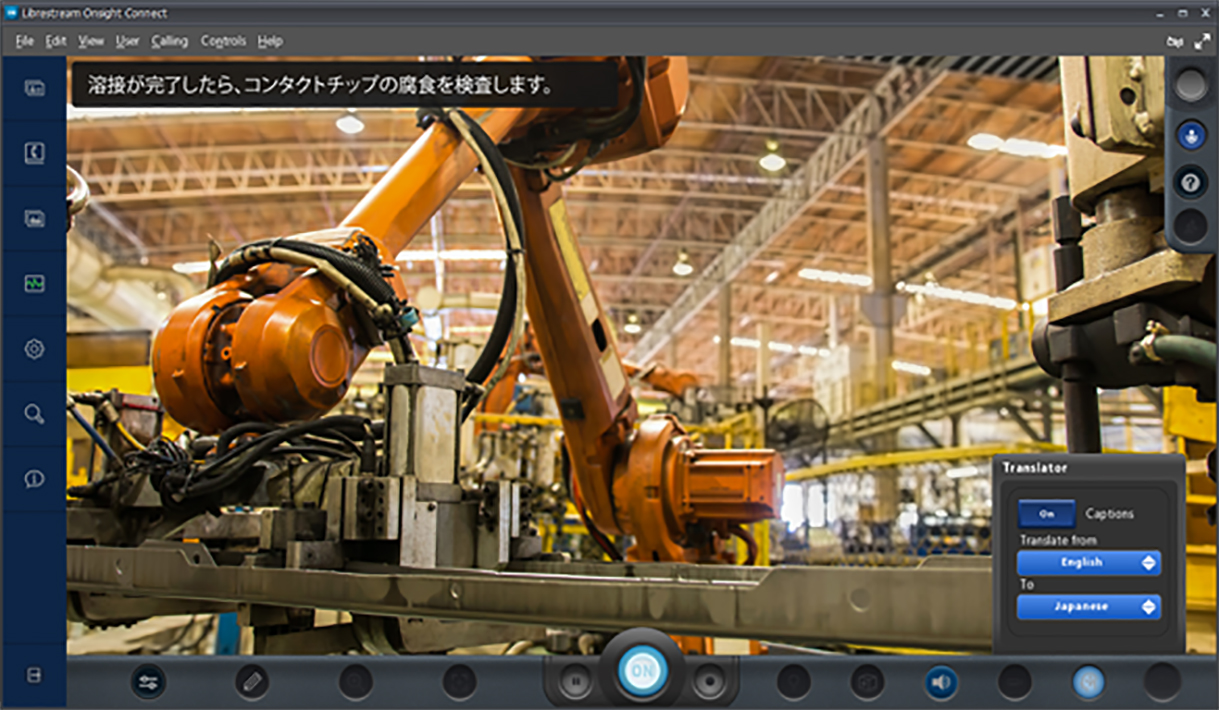 Learn how the right AR tools can help you overcome barriers to productivity
The pandemic has caused governments and businesses to take drastic measures to reduce the spread of coronavirus. Organizations are rethinking their approach to working and have introduced remote options for their employees. While staff whose jobs must be completed on-site continue there, the rest have been encouraged or mandated to work from home. However, this hybrid model of work is not without its challenges.
In this blog post, we discuss the key challenges currently facing modern industrial teams and how augmented reality solutions can help.
Language Barriers
27% of remote team members report language barriers as one of the top challenges impacting their diverse workforce. With subject matter experts (SMEs) and suppliers in various geographic locations due to complex supply chain networks, field teams must adapt to overcome language and cultural barriers.
Natural language processing (NLP) can help address some of these language barriers. NLP is a capability within artificial intelligence and linguistics that allows computers to process vast amounts of text or audio language data. For practical, immediate, and accurate communication, many of our clients use Onsight Translator to simply and securely translate calls between colleagues speaking different languages with live-spoken translations and on-screen captions.
Managing Productivity
Often, the most common questions asked by employers deploying remote work programs revolve around productivity. In a recent survey, 41% of managers stated they were concerned about keeping their workforce engaged and motivated. Using the right collaborative technologies, employers can motivate their workforce to meet or exceed deliverables and enhance transparency. For industrial applications, organizations should consider deploying remote expert capabilities at scale to ensure access to relevant field and back-office team members within seconds. A comprehensive enterprise solution with advanced remote capabilities, artificial intelligence and IoT visualization can go beyond a traditional live video call experience by enabling your workforce's decision-making.
Access to Relevant Resources
Global field teams, whether working on-site or remotely, need access to relevant information to remain productive. A recent study identified that organizations that offered the right tools and resources were twice as likely to maintain or improve their productivity. Knowledge databases can help field teams securely access relevant reports, manuals, videos, images and training materials. Another way to ensure access to relevant information is by replacing paper-based processes with digital work instructions. Not only do digital instructions provide easy–to–follow and step-by-step instructions on performing routine tasks, they also offer access to relevant content, simplified data capture, and digital sign-off procedures.
The pandemic has reinvented workplaces, with more organizations now leaning towards a hybrid work model that offers flexibility and a cohesive experience for on-site field workers and their SMEs. Having the right tools available for your workforce can boost cost savings, productivity, worker safety and customer experience.
If you are considering deploying a fitting industrial workforce solution at scale, connect with a member of our team today!