3 Drivers Changing Food Supply Chain in 2021
---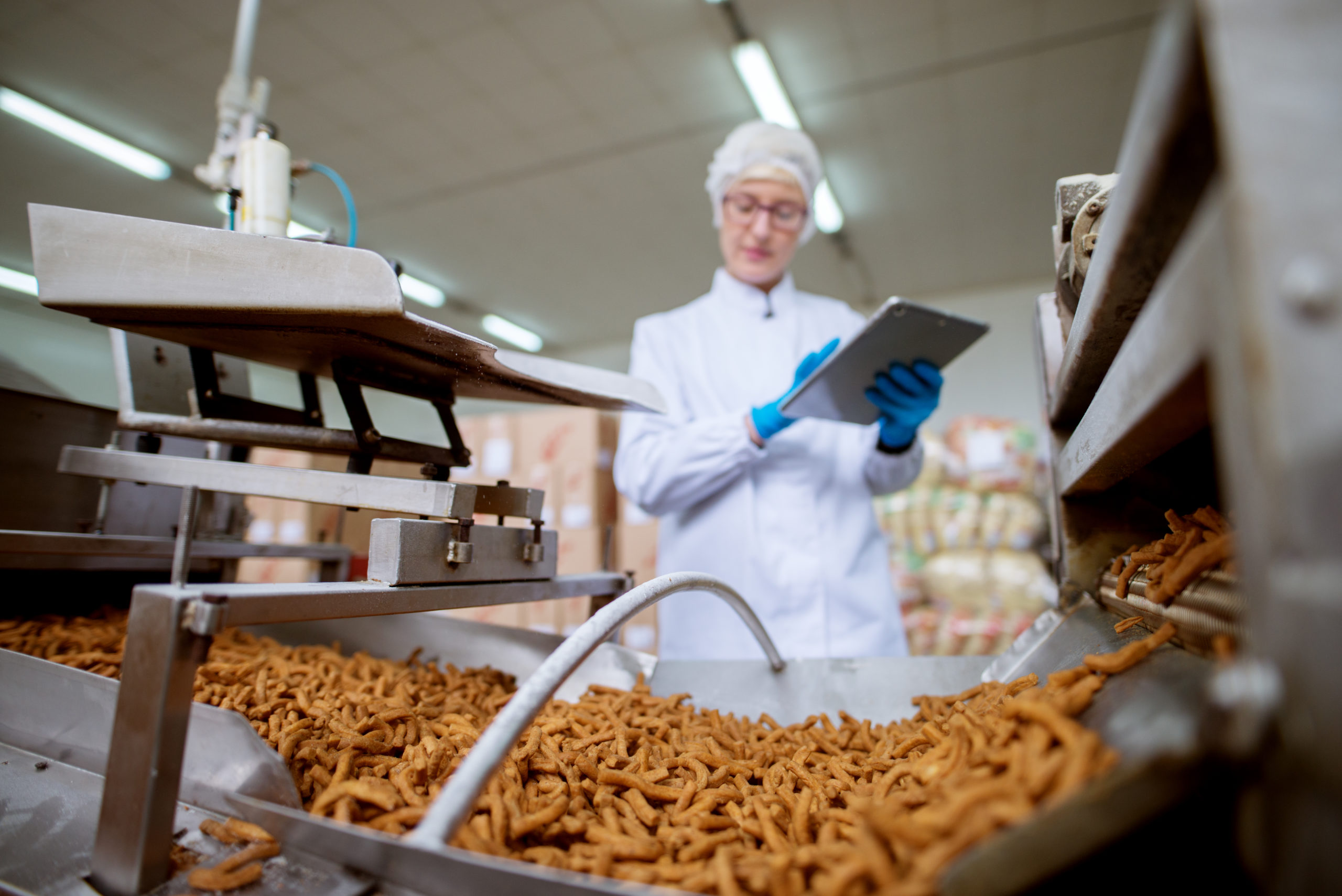 Food supply chain networks must innovate in 2021 to remain profitable, agile and sustainable as painfully slow manual processes prove less than ideal.
At the beginning of 2020, factors such as lockdowns, closures, travel bans and transportation restrictions threatened the global food supply chain industry that employs over 1.5 billion people and accounts for over 10% of the world's GDP.
Despite these challenges, several opportunities have presented themselves in the following areas: cold-chain distribution, changing customer needs, and transparency within the supply chain network. Augmented reality (AR) platforms like Librestream's Onsight have played a key role in helping food retailers and suppliers keep up with these emerging trends by offering customers an ever-expanding list of software capabilities, and data insights through artificial intelligence (AI) and internet of things (IoT). So, how is AR furthering these emerging trends in 2021?
Consumer Sentiment
According to a report by McKinsey, consumer spending skyrocketed in 2020 with monthly food retail sales increasing by 29%. Home cooks were on the rise due to restricted travelling, remote work options, job loss and restaurant closures. As a result, brands were under scrutiny over the traceability and sourcing of their ingredients.
In 2021, we anticipate a surge in consumer expectations for transparency, traceability and more in the "farm to fork" supply chain process. These new expectations will result in an increasing demand for locally sourced fresh ingredients, a renewed focus on reducing food waste and increased competition from e-commerce solutions that offer faster delivery options.
This year, retailers will be challenged to optimize their inventory to predict potential disruptions, estimate demand, increase cost savings and reduce time to market. AR and AI capabilities like remote auditing, digital work instructions and hands-free operation, offered by platforms such as Onsight, can ensure disruption-free operations and help build customer confidence in food and beverage safety.
Complex Supply Chain Networks
As supply chains become more complex and agile to meet consumer demands, a focus on visibility throughout the entire supply chain processes will increase in importance. An IBM Global survey reported that 84% of chief supply chain officers surveyed considered 'lack of visibility' as the biggest challenge to their supply chain. Enterprise AR solutions help stakeholders in the supply chain network to gain greater visibility by giving them access to capabilities including digital work instructions for streamlined processes, access to experts in real-time, and time-saving virtual audits of facilities.
AI and AR Technology
One of the most impactful drivers of change within the food supply chain network is digital transformation. COVID-19 pushed many organizations to accelerate their plans to deploy digital capabilities to meet customer demands, ensure protocols are met, and adapt to modifications such as production changes within the network.
With AR, organizations can perform remote audits in production facilities, enhance training of new processes and safe food handling procedures, and more. AI, on the other hand, enables traceability of food, helps predict demand and optimize processes. Combined with natural language processing (NLP) and AR, AI translates in real-time during collaboration sessions between colleagues speaking different languages to minimize time to resolution.
Research and Markets anticipates that AI in food and beverage supply chains will register a 65.3% CAGR between 2020 and 2025. This upward trend in AI adoption will encourage major food retailers, wholesalers and distributors to digitally enhance their supply chain processes this year. Enterprise AR and AI solutions like Onsight can help them optimize their supply chain and achieve these goals.
If you're considering implementing AI and AR in your food supply chain network, book a discovery call today.