Solution
Enabling Remote Video Inspections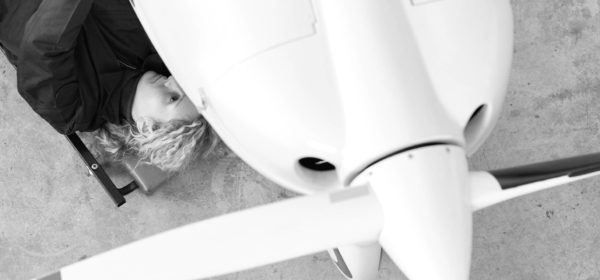 Enabling Remote Video Inspections
Across industries, teams specialized in inspecting assets and processes are facing growing shortages in expertise. To leverage these specialists and develop knowledge base content, enterprises are deploying Onsight as part of their non-destructive testing (NDT) or remote visual inspection (RVI) processes.
Whether teams are at the side of an aircraft performing a video inspection, measuring corrosion of a pipeline, or examining a weld, Onsight can share live visuals from these NDT devices with remote experts for rapid response.
Using Onsight as part of a video inspection system, field inspectors simply connect a legacy NDT or RVI testing device to the Onsight 400R Collaboration Hub. These legacy devices can include instruments such as video borescopes, ultrasound devices, thermal imaging, and other inspection cameras.  Once connected to the Hub, teams share and see live visuals to diagnose the status of equipment, review processes, and assess environmental conditions.
Teams can also record an Onsight remote visual inspection for internal training purposes. This ability to create, access, and share content with off-site experts from virtually any legacy NDT or RVI camera provides a comprehensive and collaborative remote inspection experience.
92 Hours
Per Incident Saved by Using Onsight for Remote Video Inspection
5-10%
Uptime Improvement Using Onsight to Inspect Assets
60%
Faster Turnaround Time for AOG Incidents with Remote Inspection Capability
Onsight 400R Collaboration Hub – Connect legacy devices to the Onsight 400R Collaboration Hub to share live visuals from Non- Destructive Testing (NDT) instruments.
Onsight
Collaboration Platform
See the other solutions that make up the Onsight Augmented Reality Service Platform