Solution
Enterprise Wearables For The Connected Worker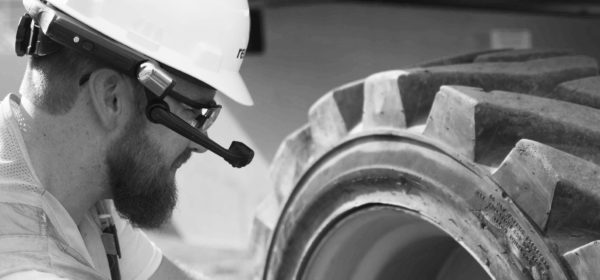 AUGMENTED EXPERIENCE WITH ONSIGHT THROUGH IOT WEARABLES
Whether you are inspecting an asset, completing break/fix work, or performing a safety check, enterprise wearables can connect you to remote experts, work instructions, and augmented content. The Onsight platform runs on enterprise wearables, including the Onsight Cube, to provide connected workers with a hands-free solution in the field.
The Onsight Connect remote expert application runs on market leading enterprise wearable devices including head-mounted tablets and smartglasses. Connected workers can collaborate with remote experts, sharing live visuals, talking and viewing feedback onscreen, while freeing-up their most useful tool – their hands. Remote experts can even control the wearable device through Onsight, turning on the light and capturing pictures to allow workers to focus on the job at hand.
For industrial applications, the Onsight Cube wearable device augments the hands-free collaboration experience with the ability to share thermal imaging as well as HD video and pictures. Designed for potentially hazardous and rugged environments, the Onsight Cube and wearable accessories was built with safety in mind.
Watch Onsight Connect in action on the RealWear HMT-1.
Onsight
Collaboration Platform