Use of Onsight Remote Expertise is up 745% in Most Impacted Regions
---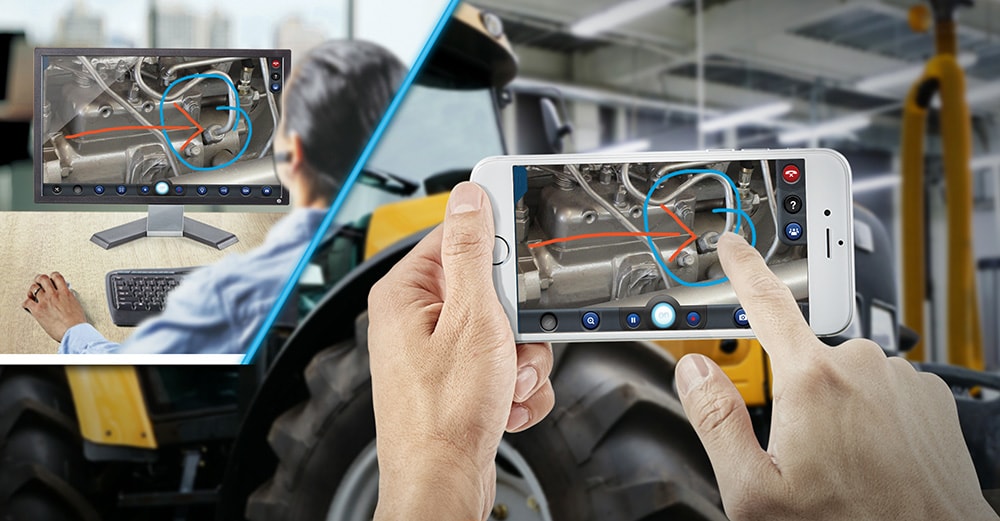 Librestream's Onsight Connect remote expert software offers customers an answer to business continuity challenges
We are in uncharted territory with worker safety at the forefront of this crisis. Onsight usage has surged in the last few weeks and inbound requests for our remote expert service have exploded. Worldwide, Onsight usage has more than doubled as of March 19. In the most impacted regions, usage is up 745%. We expect this growth rate to continue.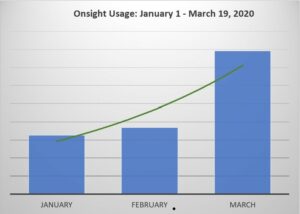 Onsight usage more than doubled in the first 19 days of March
You can be assured that we are constantly monitoring our service and have experienced zero outages.  Customer are sharing the importance of our Onsight low bandwidth experience given the high demands on networks around the world.
As companies scramble to find ways to replace travel with virtual inspections, diagnostics and support, Onsight customers are well-positioned. You have already invested in our remote expert software, and can provide virtual services for colleagues, contractors, suppliers and customers. We are hearing that the 'change management' adoption barrier is disappearing as companies seek alternatives to travel. Customers are reporting higher demand for a range of use cases including:
remote inspections of assets, facilities, processes
vendor (factory) acceptance tests
remote diagnostics and troubleshooting with customers
virtual training with contractors
We are hearing a need from customers to get new business units, departments and users trained and comfortable with Onsight. To assist, we have launched an Onsight training webinar series that starts March 24.
If you need additional support, please reach out to us. We want to help you succeed in using Onsight as part of your worker safety answer to this crisis.