Librestream Identified as Top Augmented Reality Service Provider by Independent Research Firm
---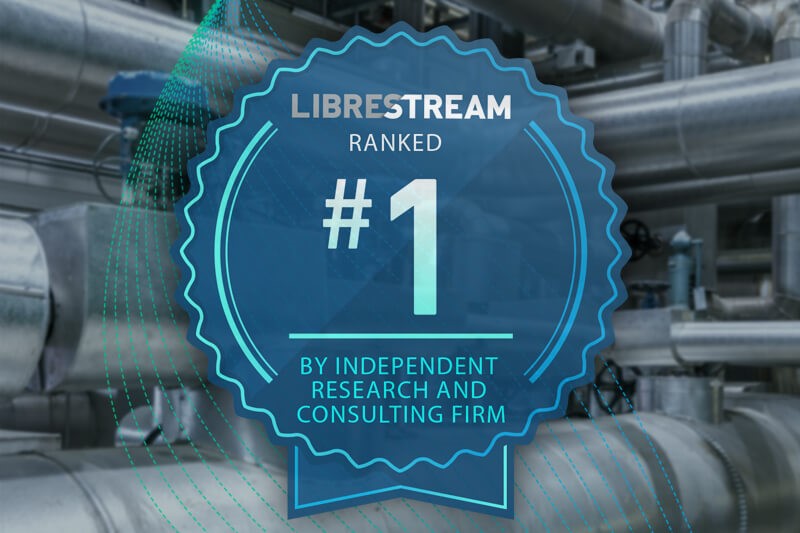 Verdantix, an independent research and consulting firm that focuses on innovative technologies for optimized business operations, conducted a study that assessed the offerings of 27 augmented reality remote assistance solution providers. The assessment was based on the four main use cases and eight primary capabilities that are critical success within industrial environments.
Librestream was one of only four providers that met all four use cases identified by Verdantix as below:
Commissioning and installation
Inspections and field surveying
Just in time learning / training
Troubleshooting for maintenance, servicing and repair
Furthermore, Librestream was ranked #1 in the study's primary capability comparison, scoring a near-perfect score of 29/32. The eight capabilities that Verdantix recommends enterprises consider as part of their vendor selection include:
Low bandwidth functionality in areas with poor communications infrastructure.
Secure connection between user and remote expert
Device agnostic software which offers a similar experience across all platforms
Conference calling with three or more participants
Integration with existing systems
Work instruction creator for step-by-step guidance
Offline features for areas with no internet connectivity
Analytics which incorporate usage statistics, AI, and machine learning algorithms
The value of augmented reality grew exponentially in recent years, and COVID-19 intensified its importance. Companies that adopt remote service capabilities are finding benefits such as increased productivity and worker safety, cost savings, enhanced customer experience, and increased revenue.
When you are ready to explore, look into our Remote Expert Accelerator Program for 30 days free access to Onsight to experience the benefits for yourself.