The Role of Workforce Transformation Solutions in a Modernized Grid
---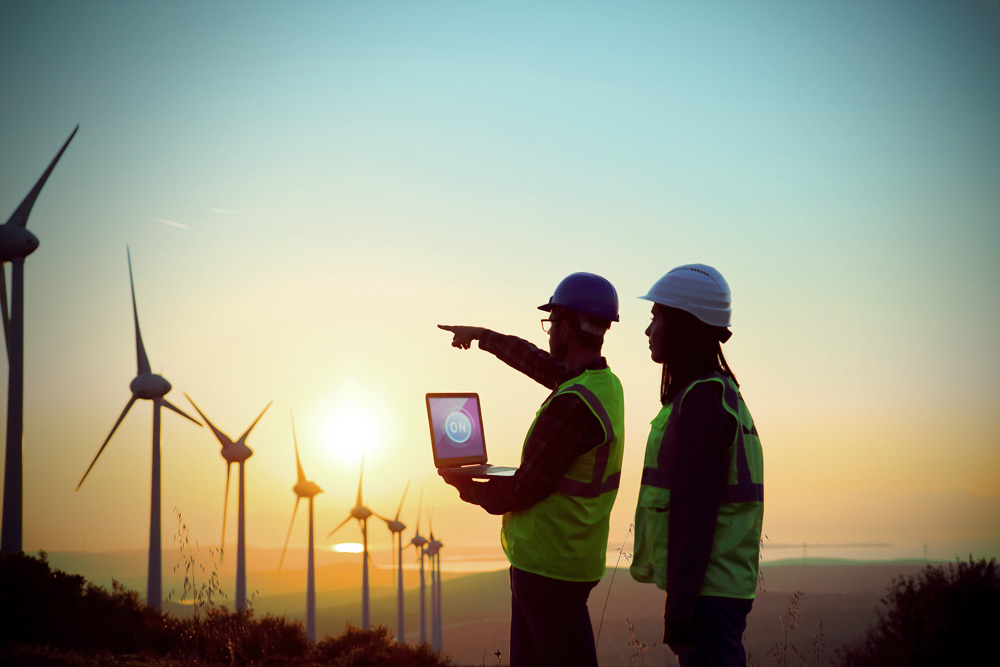 How digital transformation solutions like Onsight are enhancing onboarding and retraining efforts in the utilities industry.
For several years, utility executives have understood and acknowledged that the current infrastructure is aging. Power transformers, gas transmission lines, and water pipes supporting the existing grid are well over 25 years old. Because of the age of these assets, subject matter expertise on repair and maintenance are limited, causing reliability issues. The ASCE estimates that customers will experience $85B in annual losses from unreliable power caused by aging infrastructure.
In addition to aging infrastructure, the desire to decarbonize the generation portfolio and reduce emissions, is driving new renewable sources that need to be connected to the grid.  As a result, renewables will account for 95% of the increase in power capacity globally by 2026.
Due to the intermittent nature of renewables, the installation of solar panels and wind turbines alone cannot sustain the future grid. As a result, grid modernization plans include battery storage infrastructure, advanced control systems, and high-frequency monitoring capabilities to support a more complex grid. This modernized grid will have different skill and technology requirements and, as a result, will create over 8 million jobs. This is especially challenging since the utility industry is already facing a workforce shortage due to the retirement wave. Currently, more than half of the utility workforce is set to retire in the next decade. As experienced workers leave the industry, organizations are at increased risk of losing institutional knowledge amassed by these workers through decades of on-the-job learning.
In addition to workforce shortages, utilities must grapple with the fact that renewable infrastructure is inherently different from a traditional power grid. This means critical workers will require significant retraining to maintain and repair new infrastructure. As a result, executives are being tasked with the responsibility to find solutions that can help preserve critical knowledge and train workers quickly has never been higher. Without this training, organizations will risk increased service disruptions and, more importantly, the safety of their workforce.
Digital transformation solutions like augmented reality (AR) can help bring efficiencies in processes, effectively train workforces, and capture and share institutional knowledge. Implementing these solutions can improve situational awareness and worker responsiveness, resulting in a safer and better work environment. Grid workers can access critical data from IoT sensors, AI-powered computer vision, inspection records, and more in real-time with these technologies.
AR-enabled remote collaboration solutions help experienced workers share intuitional knowledge through live video calls, recorded sessions, images, digital work instructions, tagging relevant data, and analyzing unstructured data through artificial intelligence and machine learning. This knowledge can then be used as training resources for critical workers regardless of their location, the language they speak, or the hours they work. Librestream clients report significant business outcomes, which have included 70% productivity gains, 50% cost savings, and 3x efficiency gains.
If you are currently considering adding a solution like Onsight to your digital transformation strategy, you may find this report from Gartner® helpful. It offers insights into the six key technology areas that utilities should focus on.
If you have any questions or would like a demo of Onsight, please reach out to our team!