The 4 Key Enhancements that Enable AI Connected Experts Within Your Workforces
---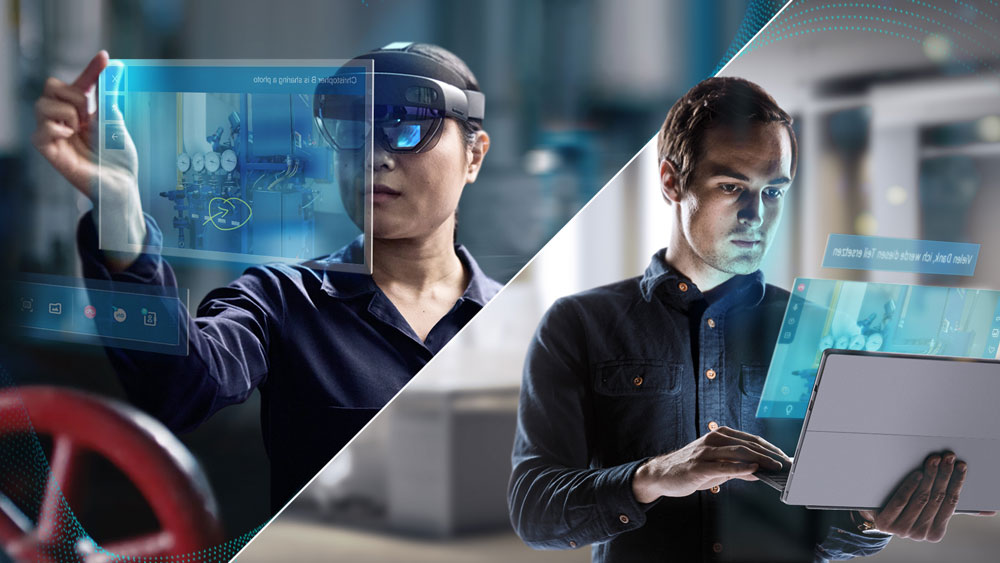 How natural language processing, advanced AR hardware integration, IoT visualization and AI computer vision are helping transform industrial workforces
Librestream's AI Connected Expert Vision aims to provide your workforce with access to the right people, smart data, relevant content, and guidance required to complete tasks. In our first phase of this vision, we introduced computer vision and IoT integration enhancements to Onsight. Today, we announced two more critical enablers of the AI Connected Expert vision, natural language processing (NLP) and advanced augmented reality (AR) hardware integration.
This blog discusses how these four key enhancements are critical to ensuring your industrial workforce has the tools and knowledge required to improve productivity, first-time fix rates, and overall time to issue resolution.
Natural Language Processing
A Forbes Insights report identified that over 67% of senior executives said miscommunications due to language barriers lead to inefficiency. As more organizations expand international operations, your workforces must have the technology to communicate effectively with teams across the globe.
As the first and only platform that offers natural language processing (NLP), Onsight's built-in translator enables users to simply and securely translate "speech to text," including live transcription (captions) displayed on-screen and live translation of calls from one language to another. This capability offers teams the ability to bridge language gaps through speech recognition and AI NLP.  With natural language processing in their toolkit, your workforce can collaborate with subject matter experts and suppliers in different geographic locations on asset repair tasks, perform facilities and product inspections, and complete routine maintenance tasks.
Advanced AR Hardware Integration
With advanced AR hardware integration on devices like the Onsight-powered Microsoft HoloLens 2, you can enable an engaging, reliable, and secure experience across your workforce. This hands-free solution incorporates the mixed reality features of the HoloLens 2, such as holographic visual interface and support for gestures, voice-driven commands, and 3D audio experience with the advanced augmented reality capabilities of Onsight Connect.
With Onsight Connect,  customers have reported transformational improvements such as 70% productivity gains, 65-70% increases in asset uptime, and 3x increases in inspections per day. When paired with the HoloLens 2, companies can extend the value of their HoloLens 2 investments with an integrated experience that captures and shares knowledge across the workforce.
IoT Visualization
From driving efficiencies to making your workforce safer, IoT data provides workers with critical information using object character recognition (OCR) and existing and real-time data. Using this information, you can gain insight into your operations, identify areas of improvement and increase overall productivity.
Onsight's IoT capabilities ensure that your workers have the information they need to complete their tasks safely and efficiently by automatically tagging and displaying relevant details using graphs, charts and tables.
AI Computer Vision
According to the US National Safety Council (NSC), workplace injuries resulted in 105,000,000 days lost in 2019 alone. The top reasons for these injuries in this report include overexertion, slips, falls and contact with objects or equipment. Reducing the cognitive load on your workforce can positively impact the occurrence of these injuries. Onsight's AI computer vision can help you do just that.
Onsight's computer vision uses OCR, object detection, image tagging and auto-tagging to automatically recognize objects and interpret optical character recognition (OCR) content. This tool helps workers focus on their tasks and complete repairs safely by identifying assets and components and tagging field content for future training and process improvement.
As industries and machinery become more complex, equipping your workforces with the appropriate tools and knowledge can improve business, product, and worker outcomes. At Librestream, we continually evaluate our products and customer needs to bring you solutions that will drive your industrial workforce and business forward. Watch the video below to learn more about our AI Connected Expert Vision.
If you're interested in learning more about Onsight and its new enhancements, please contact a member of our team to book a discovery call.