The Important Role AR plays in Mission Readiness
---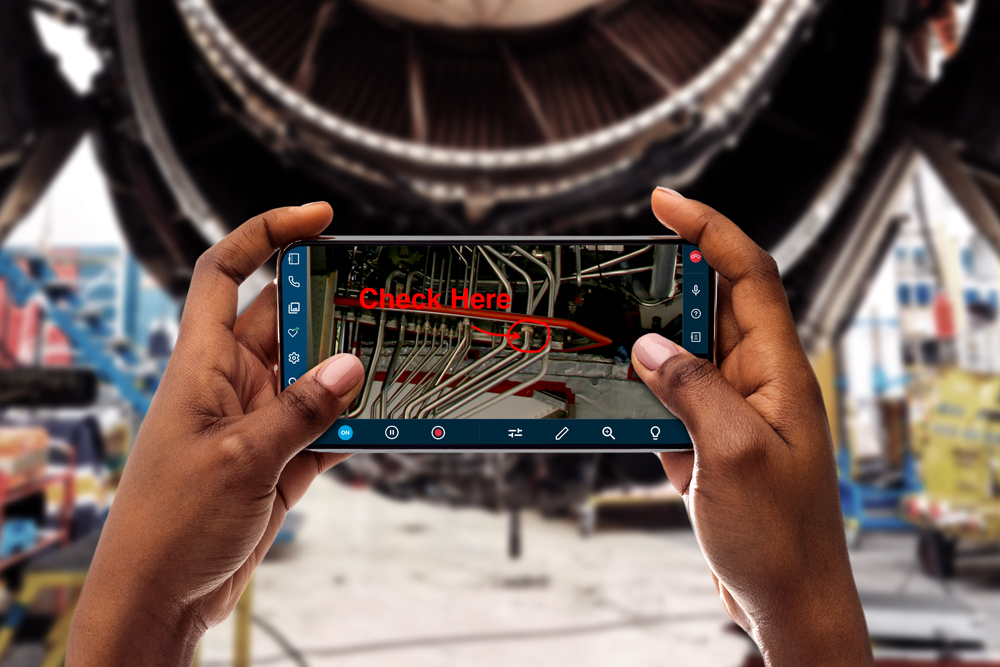 By Neal Tomblyn
Neal Tomblyn has over 40 years of extensive leadership in global aerospace and defense. He is a leader in identifying and implementing digital transformation solutions in the aerospace & defense markets. After retiring from Lockheed Martin in 2019, Mr. Tomblyn formed Ingenius Partners, LLC (Ingenius), where his focus is on creating growth environments and opportunities for early-stage disruptive technology and solution companies.
In a memo issued September 17, 2018, Former Secretary of Defense Jim Mattis ordered the Air Force, Marine Corps and Navy to get mission capable rates for the Pentagon's F-35, F-22, F-16 and F-18 inventories to 80 percent by the end of September 2019. Years of use of these critical inventories without appropriate maintenance and funding led to shortages in spare parts, personnel, and training hours for pilots, thereby lowering mission readiness rates.
In 2020, the Department of Defense (DoD) dropped this goal, but the pressure to remain mission-ready continues to challenge the armed forces. Disruptive digital transformation technologies such as Augmented Reality (AR) offers defense organizations the unique opportunity to connect with team members and facilities across the globe to get the parts they need, perform routine maintenance activities, as well as complete compliance and regulatory inspections with the touch of a button.
In this blog, I will highlight the top ways AR enables mission readiness.
Improved Asset Availability
In 2018, the US government accountability office (GAO) reported that the Air Force generally did not meet key aircraft availability goals. Ageing equipment and lack of maintenance support were identified as key factors affecting the availability of assets. Organizations can increase asset availability and mission readiness with the right strategy by integrating AR solutions in their routine maintenance, repair, and overhaul (MRO) tasks. With the ability to access critical knowledge, expertise and data required to complete these repairs, workforces can remain on schedule with their maintenance tasks and ensure increased availability of assets.
Faster Issue Resolution
More often than not, equipment breakdown and repair require input and sign-off from several team members in different facilities. Bringing these individuals on location can delay repair processes by days, a luxury some simply do not have. AR solutions offer remote support capabilities to field maintainers in the event of an inspection or repair/maintenance issue. Using solutions like Librestream's Onsight, you can enable your staff at the side of an aircraft to connect with subject matter experts (SMEs), original equipment manufacturers (OEM) and internal experts on a live video call. Teams can also use remote assistance capabilities to perform facilities and equipment inspections and save any relevant data on a secure on-premise knowledge network.
Reduced Margin of Error
Imagine if you could assist your inspectors and/or maintainers with critical data at the point of service to help them avoid errors. With an advanced AR platform, you can do just that. Onsight's AR capabilities, such as digital work instructions, computer vision and IoT visualization, can make maintenance and inspection tasks painless and more efficient. These capabilities can offer step-by-step guidance to your workforce and offer real-time insights and readings to help them identify issues and solve them safely. With all the tools and knowledge at their fingertips, they can avoid critical errors while ensuring productivity and faster decision-making.
While these are just a handful of ways AR enables mission readiness, the increasing adoption rate of these technologies allows us to discover expanded use cases regularly. If you'd like to learn more about AR and its critical role in mission readiness, I encourage you to join me for a Mission Readiness Fireside Chat on Wednesday, August 25, 2021. I hope to see you there!