Show Me Don't Tell Me: The Internet of Things and Millennials Drive Change in the Field
---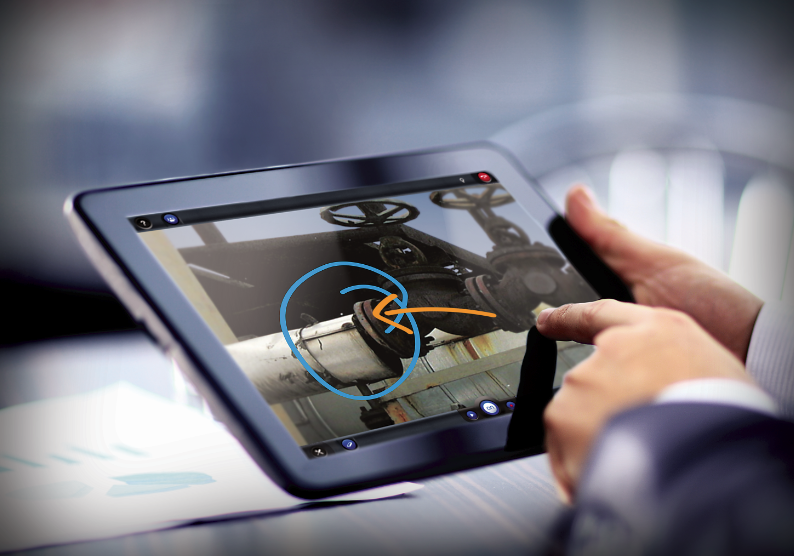 This post is guest authored by Charlie Neagoy, Vice President of Librestream Technologies for Diebold's blog.
The Internet of Things (IoT) is said to be the next paradigm shift reshaping business models in every industry — demanding companies become more connected to their end users than ever before.
What is IoT? IoT is the shift we are seeing where objects or "things" are connected to the internet to share data, and can include anything from refrigerators, to wearable watches, to more industrial items, like machinery that communicate performance data back to people.
IoT is creating new relationships, most notably the people-things relationship. Previously, this information was only available if you physically tested those things, or were tasked with fixing an issue. Gartner reports that by 2020, 25 billion "things" will be connected.
This, as you can imagine, will create a demand for tools that connect people to "things." Industries like the taxi industry are being shaken up by companies like UBER, who recognize this shift and use technology to build a better customer experience. Similarly, in the insurance industry, companies like USAA have launched new services such as video-enabled claims from Librestream to engage members and service teams directly.
Today, in both our personal and professional lives, there is a "show me" not "tell me" communication shift. This shift is being driven by millennials and tech-savvy consumers. Social media outlets like Instagram, Snapchat and even Facebook, with its new live video feed for users, are all prime examples of how the "show me" generation prefers to communicate.
In addition, according to PWC, millennials will make up about 50% of the global workforce in 2020. This change in workforce demographics will require innovative business models and, in this case, service models, to align with this generational change in communication preferences.
Let's be clear, video is not new. However, using video as a critical tool to drive enhanced customer service is an innovative use of the technology.
In the insurance example, members are able to directly participate in the claims process by showing remote adjustors the damage, reducing the time it takes to get paid.
Filing and completing insurance claims using Librestream's robust virtual collaboration platform Onsight, expedites claims:
Service organizations like Diebold, are adding a second set of eyes during service calls for faster, more accurate resolutions. The new capability enhances equipment maintenance and safety audits at customer sites. With Librestream Onsight, Diebold techs in the field can effectively work directly with Diebold accredited remote support experts to resolve maintenance issues and, ultimately, create higher ATM availability.
Plus, the field tech can launch the Onsight app to not only communicate with remote Diebold experts, but also include outside third-party vendors.  Beyond speeding repairs, Onsight shortens time-to-competency for newer hires; significantly cutting the time it takes to "master" repairs.
In many cases, video-enabled troubleshooting reduces or eliminates the need for return visits. In fact, initial rollout results have revealed improved first-time-fix rates, decreased service resolution times, and reduced overall costs. How? By replacing guesswork with problem solving, and turning every service call into a learning experience that can then be shared with other technicians.
By introducing video collaboration within field service, Diebold is truly embracing this shift to the millennial work force, providing tools that are in tune to its social communication shift. At Diebold, field technicians use Samsung Galaxy smartphones equipped with the Onsight video collaboration software and are connected over Verizon's 4G LTE cellular network to provide an 'always on' capability.
With this new solution, break/fix repairs are more seamless than ever before – and Diebold can continue to be the safest pair of hands in the industry, with an additional set of trained eyes during the most critical times for its employees and their customers.
People are noticing. Most notably, the Manufacturing Leadership Council and Frost & Sullivan, who recently awarded Diebold the 2016 Customer Leadership Award for their video-enabled service.
As millennials start their careers and fill positions throughout your organization, consider taking a look at how you can best leverage this tech-savvy worker. Enterprises like Diebold that consider customer service a competitive differentiator, are leveraging IoT solutions like video-enabled service to deliver unmatched customer service.
So how could your business innovate with video? I'm sure there are plenty of "things" you can do.
This blog post was originally written for Diebold's blog and was reposted with their permission. Read the original post.