Heading Back into the Shark Tank: Cisco Partner Summit
---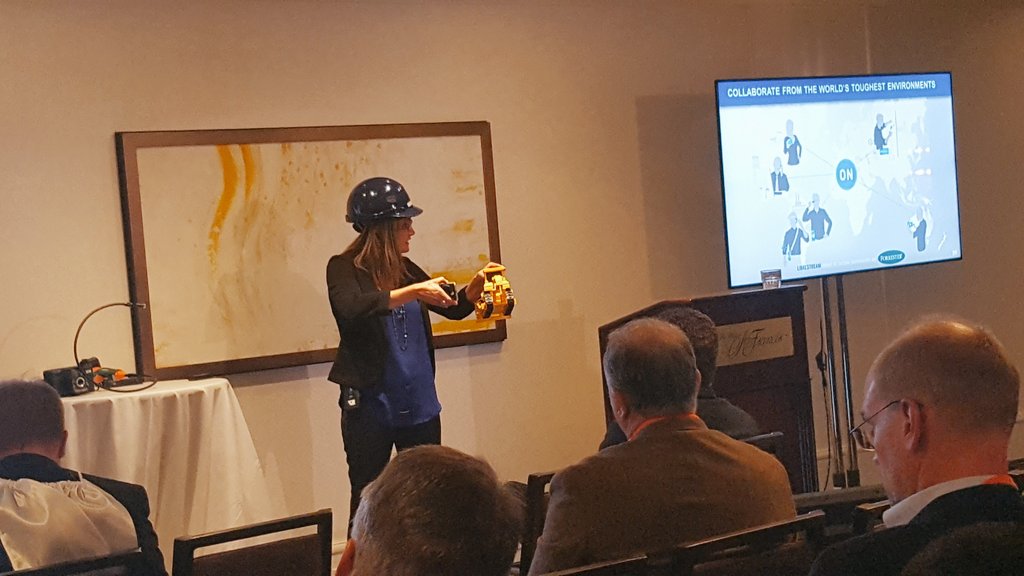 Where can you find thousands of IoT thought leaders in one spot? I found them last month in San Francisco at the Cisco Partner Summit and learned from an early audience poll that this group has a soft spot for superheroes. Shocked? I admit to casting my vote for this popular choice. The alternatives ranged from zombies to princesses – not nearly as inspirational.
For those who aren't familiar with this event, it is by invite-only for Cisco execs and top partners around the world. Cisco threw Librestream into the Shark Tank for the second time to pitch Onsight and the value its Virtual Presence capabilities provide for manufacturing and energy enterprises.
With my hard hat on, I had an opportunity to take the 200+ Cisco partners and execs on a 4-stop tour of our customer's real world situations.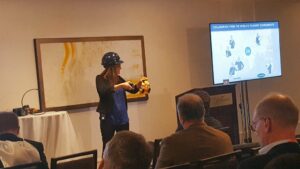 Photo source: @MariaElisaTi
Our first stop took us to a farm in the Midwest USA where we used Onsight Connect on a smartphone to remotely identify parts needed to keep a harvester operational through peak season. Ziegler CAT, a true service leader, has identified 60-70% faster support issue resolution by engaging remote technical assistance using video from the field.

We skipped over to the tarmac to perform a remote inspection of a grounded aircraft using the Onsight Collaboration Hub with a borescope, saving $20-25,000 for a regional airline. One of the largest and most innovative aircraft engine manufacturers is deploying this capability now.

Our third stop was an oil rig to help troubleshoot an under-performing asset using the Onsight Rugged Smart Camera at the rig. For Noble Drilling, this remote technical assistance drove downtime from 10-4% — massive savings.

Finally, we faced a production line issue in a manufacturing facility and used Onsight Connect on smart glasses, sharing live visuals with a remote expert who guided us through the repair. This solution is one of the Onsight wearable options, recently highlighted by Engadget from Augmented World Expo.
Our customers like Ziegler CAT, Noble Drilling, and Sub-Zero are true innovators within their markets, embracing digital transformation within services and operations. We've witnessed their bottom line results and, perhaps even more importantly, how they empower the customer experience and create a noticeable competitive advantage. Our customers are the real superheroes, especially the internal champions and early adopters who inspire their colleagues to evolve traditional workflow processes every day.
Cisco has identified manufacturing as one of their top focus verticals. I believe it is for good reason. The looming shortage of expertise and drive for service differentiation places digital transformation initiatives at the top of the list for manufacturers. For us, this has meant increased demand and a strong need to develop a value-add partner channel to reach these organizations.
We are actively seeking partners, particularly those with manufacturing, energy, or military practices.
Interested in learning more about the Librestream partner program? Please reach out and let us know. We are interested in learning more about you, even if you prefer zombies.
This post was written by Marieke Witjikamp, VP Marketing and Customer Services at Librestream.