Commercial Collaboration: Librestream Takes Heavy Truck Repair Online
---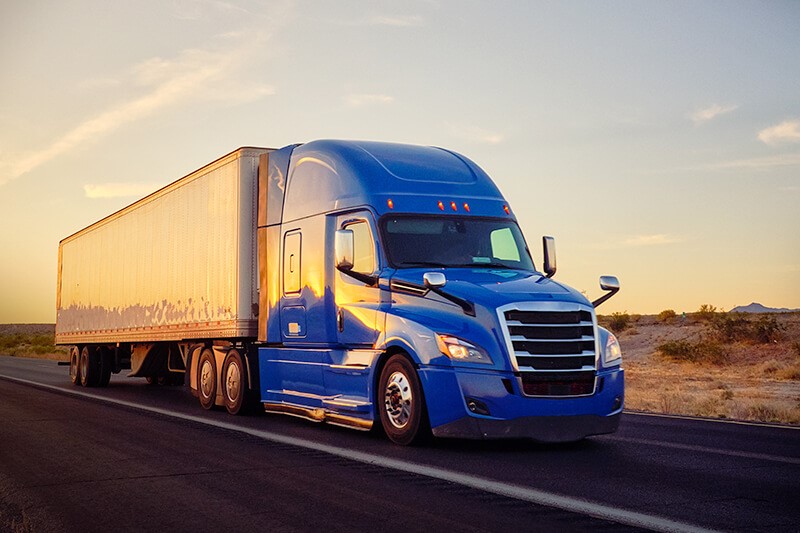 Commercial vehicles grow smarter, safer, and a lot more complicated with each passing year. A report from Stratview Research, for example, suggests that the market for active safety sensors in cars and trucks will reach $18.6 billion by 2023. Similar news comes from research firm Technavio, which notes that global commercial vehicle infotainment systems will grow to $19.3 billion by 2021, a 13% annual increase. And Phase 2 of the EPA's Greenhouse Gas Emissions and Fuel Efficiency Standards is expected to cut 1.1 billion metric tons of CO2 emissions by 2027 while saving vehicle owners roughly $170 billion in fuel costs, but at the cost of more complex engines and drivetrains.
Increased fuel savings and safer, more user-friendly vehicles might be great news for those who earn their living on the road. For those who need to repair and maintain this technology? Not so much. Today's commercial vehicle technicians must be experts in mechanical, electronic, and software systems alike, with in-depth knowledge of various subsystems that didn't exist even a decade ago. Making matters worse is an industry-wide shortage of such mechanics and other skilled workers—in 2019, the US Department of Labor Statistics predicted a need for 67,000 diesel service technicians by 2022 to replace retired workers, along with 75,000 to meet industry growth, this in the face of waning enrollment in vocational education programs.
What's needed is an easy and cost-effective way to leverage the OEM's subject matter experts (SMEs), or give field technicians the ability to lean on experts that might be located in a different state or even country. Such a solution connects mechanics  to these remote support assets via a laptop computer, smartphone, tablet, or a wearable device, giving them the ability to share what they are seeing, download product documentation, and even collaborate with multiple support technicians from various locations if necessary.
Sound farfetched? Ask Volvo Group Trucks Germany, whose team of aftermarket experts each receive more than 80 support requests per month from 145 workshops and dealerships. Many of these calls require a team member to travel onsite to resolve the problem, further increasing repair costs and downtime.
That all changed after Volvo implemented Librestream's Onsight platform.Upon initial analysis of  a support request from a technician, the aftermarket service team member initiates a call to the worksite to obtain instant visibility to the problem. They can then walk the technician through whatever troubleshooting steps are required, and if needed, pull the OEM into the support call in real-time. Travel costs have plummeted, downtime has decreased, and customer satisfaction has greatly improved.
Renault Trucks shares a similar success story. By integrating Librestream's Onsight remote support technology into its Optiview offering, the vehicle manufacturer can now collaborate with its 70+ dealerships across Ireland and the United Kingdom. Renault support managers can see a live video stream on their computer of what the mechanic sees via their RealWear HMT-1 headset, then guide them through the necessary repairs as though they were actually at the dealership.
According to Andrew Walker, Renault Trucks' technical and warranty manager, onsite visits are expected to go down five-fold. Fewer miles traveled also means lower greenhouse emissions, and the ability to service more customers in less time.
This capability is far more than some high-tech, virtualized show and tell. As southern Africa Caterpillar dealer Barloworld Equipment has found, Librestream supports thermal imaging, providing an easy way to measure temperatures in difficult-to-reach, often hazardous locations. They also use the Onsight platform's Smartcam, an augmented reality feature that allows technicians to measure cracks and other defects without having to first remove the component. Similarly, there's an integrated borescope capability—the Onsight Hub—that greatly simplifies the diagnoses of internal part details.
Said Barloworld Equipment's Charl Groenewald, "It was important to find an expert remote solution that provides the stability we need in the field while allowing our workforce to easily communicate cross-border. Not only does Onsight provide our teams with live remote mentoring, but also a way to quickly and efficiently get their job done for customers."
Simply put, Librestream's Onsight platform is a comprehensive yet easy-to-use solution for commercial vehicle dealers and OEMs to make the most out of their valuable human technical resources. From remote support and collaboration to troubleshooting and documentation, we encourage enterprises to test Onsight for their team. It takes almost no time to get started. Learn more here.