3 Drivers of AR Adoption in Japan
---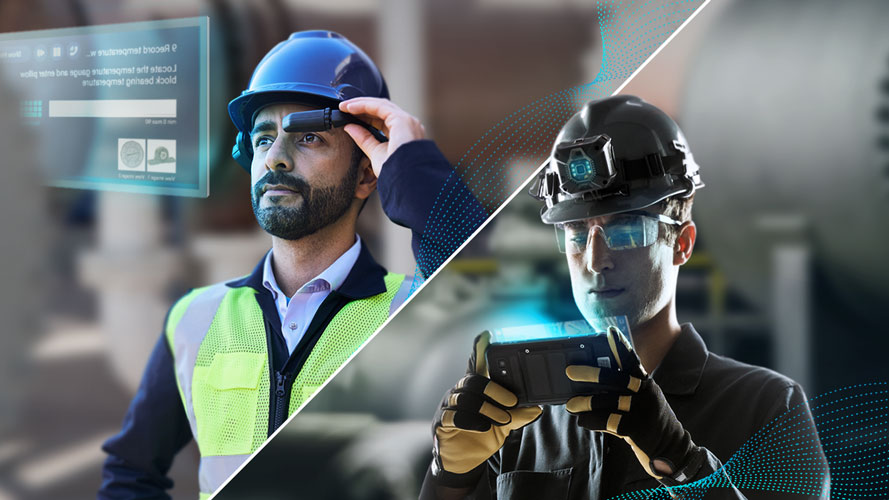 Find out how knowledge networks and innovative AR solutions are helping Japanese businesses preserve knowledge.
As one of the leading economies in the world, Japan's advanced and diverse industrial workforces are increasingly adopting augmented reality and remote collaboration solutions to improve collaboration and knowledge sharing among global teams. Today, we announced Librestream's expansion and international presence to Japan with the establishment of a Tokyo office and a local team of staff, supporting our growing customer base in the APAC region.
While there are several reasons AR adoption is trending upwards in Japan, we have identified the top three drivers in this blog.
Changing Workforces
As supply chains and operations grow to incorporate global teams and facilities, Japanese organizations are increasing their investments in AR and AI-enabled knowledge capture solutions. These solutions allow deeper knowledge sharing, deliver just-in-time training, and serve as a collaboration platform for their workforces.
This need for global collaboration coupled with local demographic challenges of an ageing workforce and shrinking population make a strong case for solutions like Onsight that help businesses achieve measurable returns on investment while enhancing safety and productivity for their workforces.
Competitive Positioning
As the third-largest economy in the world and fourth-largest in total exports, continuous workforce empowerment and improvement are essential to maintaining Japan's competitive positioning.  With a comprehensive AR solution in their toolkit, organizations can enable improved efficiency, safety, and resiliency across industries, including those that account for Japan's top exports: cars and vehicle parts ($136B), integrated circuits ($30.7B), machinery with individual functions ($20B), and passenger and cargo ships ($13.7B).
Innovation at its Core
The Japanese government credits technology and innovation for its thriving economy.  To maintain its leading position in the global economy, Japan's government is committed to being the first country to prove that innovation can result in growth even when the population is in decline.  Their commitment is reflected by Librestream Onsight's over 300% growth and adoption in Japan since 2019.
Using Onsight, Japanese businesses can accelerate workforce transformation by combining AR, artificial intelligence (AI), and internet of things (IoT) data visualization, enabling automated on-the-job training, reducing cognitive load, and driving operational insights.
With our expansion in Japan, we are confident that our tech-stack will offer businesses in the region a customizable AR experience designed to meet the needs of their business and their deskless workforces. To learn more about Onsight, please book a discovery call or reach out to a member of our team today!