Onsight Cube Industrial Wearable: 1KG Impact Test
---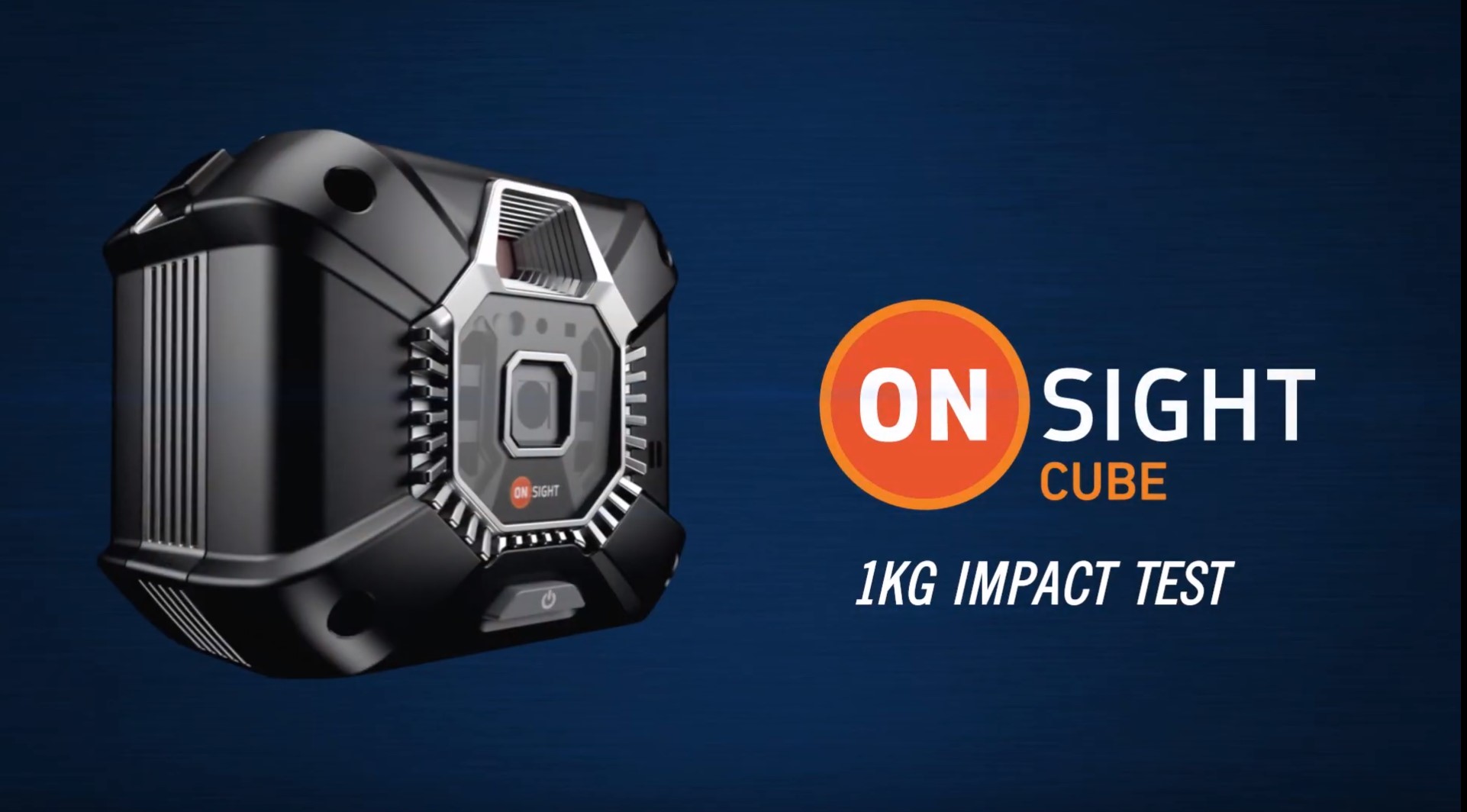 The Onsight Cube industrial wearable is put through extensive testing to ensure it meets our customers' standards.
In this test we drop a 1KG copper cylinder multiple times on to the Cube from .4 Metres.

Watch the full video here: Onsight Cube Industrial Wearable: The Rugged Test
The Onsight Cube industrial wearable brings hands-free collaboration to the world's toughest environments. With dual cameras inside, choose between optical HD video and pictures, or thermal imaging for infrastructure health and trending information. Whether your teams need to capture visuals offline or share live video and images during remote collaboration sessions, the Onsight Cube Ex-rated and rugged camera provides a secure and safe solution.
Onsight Augmented Reality Service Platform 
The Onsight Augmented Reality Service Platform provides individual workers and teams with the digital tools they need to rapidly inspect, diagnose, and troubleshoot assets from anywhere. The platform includes remote expert assistance, digital work instructions, a secure knowledge base, specialized inspection accessories, and central management with data analytics. Deployed globally, Onsight can scale with your operation and meets the needs of the most stringent IT and security environments.