Customer Use Case
Ziegler CAT – Innovation Within Customer Services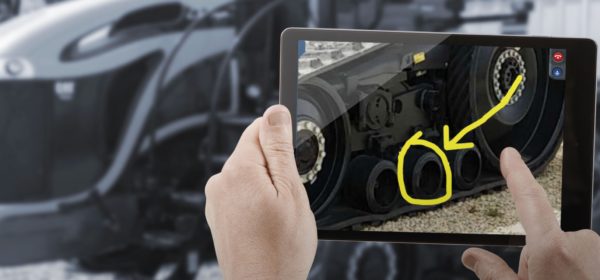 Situation
Ziegler CAT is the largest Caterpillar dealer in the mid-west with over 22 locations. Ziegler's goal is to provide its customers with "high-quality equipment and exceptional service." Because of its size, Ziegler has a large portfolio of complex assets that need to be serviced. Depending on the customer location, it could take a Field Service Technician hours to drive down to customer locations. Trying to remotely solve issues over the phone was just not cutting it anymore.
Solution
To enhance customer service, Todd Hesse, Product Manager for Precision Ag Technologies at Ziegler CAT, started investigating remote expert solutions. Ziegler CAT selected the Onsight Connect remote expert solution and custom branded the application as Ziegler Onsight. This solution is now helping technical communicators and field service technicians remotely diagnose and resolve service calls.
Results
Using Ziegler Onsight, Ziegler CAT has experienced many positive business results including improved customer response times, higher equipment uptime, and productivity gains.
Results include:
Accelerated support time to resolution by 20%
Reduction in support call length by 50%
IoT provides critical information and helps connect people to things and process. 'Things' such as tractors combine sensors and software to provide farmers with valuable information.  In the case of Ziegler CAT, their "smart connected" offering includes critical information from water management software, internal hydraulics monitoring systems, and auto steering. To augment their smart connected farm ecosystem,  Ziegler CAT recently introduced a video-enabled service called Ziegler Onsight to visually connect the information from these 'things' to people for more accurate decision making. [Continued]
50%
Reduction in length of support calls
"We want to make sure we're maximizing the use of our resources — we don't want one person taking 10 calls while other TCs sit idle. We liked that we control when to use Onsight, and we can keep the distribution of calls even."
Onsight
Augmented Reality Service Platform
Digitize your worker's day with secure access to remote expert guidance, digital work instructions, and augmented content in even the most difficult field environments.