Onsight Augmented Reality Service Platform
Onsight Rugged Smart Cameras
Hardware
Constructed for the most rugged and secure environments, the Onsight 5000HD Rugged Smart Camera makes it easy to virtually connect and collaborate with remote experts at anytime, anywhere. Share HD video and high resolution images, providing the reliable, accurate visuals you need for rapid response from the manufacturing plant floor or in the field. Expand your current workflow with an augmented experience that includes telestration, image sharing, and asset dimensioning capability.
REQUEST A DEMO
Built as a rugged appliance, the Onsight Smartcam is proven secure and tough.
The Onsight Smartcam integrates with the full Onsight collaborative platform for a consistent experience.
Product Features

Detachable macro lens for superior up-close visuals

Standard and macro mode dimensioning capabilities


Rugged camera with compact design and sunlight readable touch display

Closed appliance for an enterprise grade secure connection

Wireless radio support for full mobility

Built-in light ring for low light performance

Touch display designed for use with gloves

4' drop spec and IP64 enclosure rating

Tripod and harness for hands-free collaboration

Consistent Onsight remote collaboration experience with two-way audio, live video, telestration, content sharing, remote control, and much more
Mobile Telepresence Camera
The Onsight Smartcam also performs as a mobile TelePresence camera or mobile video conferencing camera. In this application, the Onsight  Smartcam can call directly into TelePresence rooms or a secure video conferencing bridge to share live video from the field.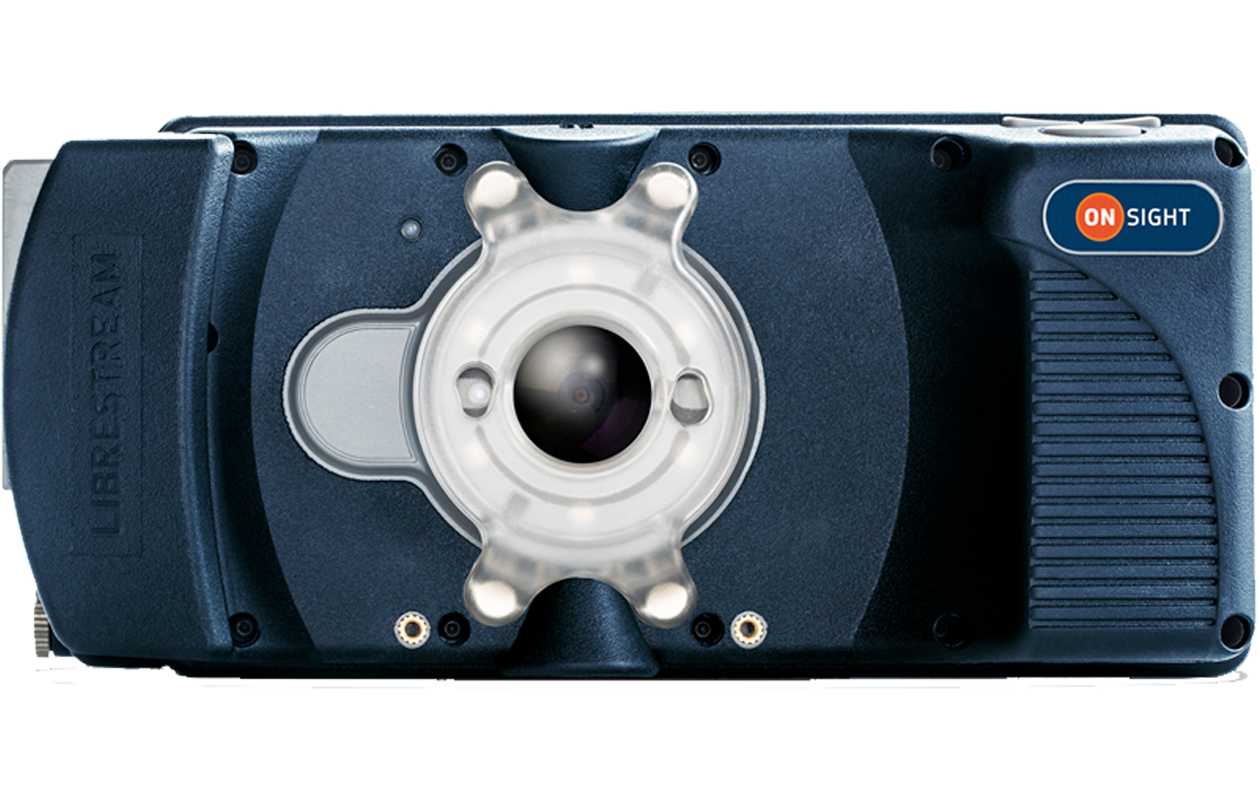 Rugged Compact Design
Secure wireless mobility across challenging environments – in rain, bright sunlight, or on the manufacturing plant floor.
Interactive Experience
Delivers the complete Onsight experience – sharing live video, audio, images, and telestration – even in ultra-low bandwidth networks.
DimensioninG:
Asset measurement capability for point-to-point accuracy in macro mode or ruler display in standard mode.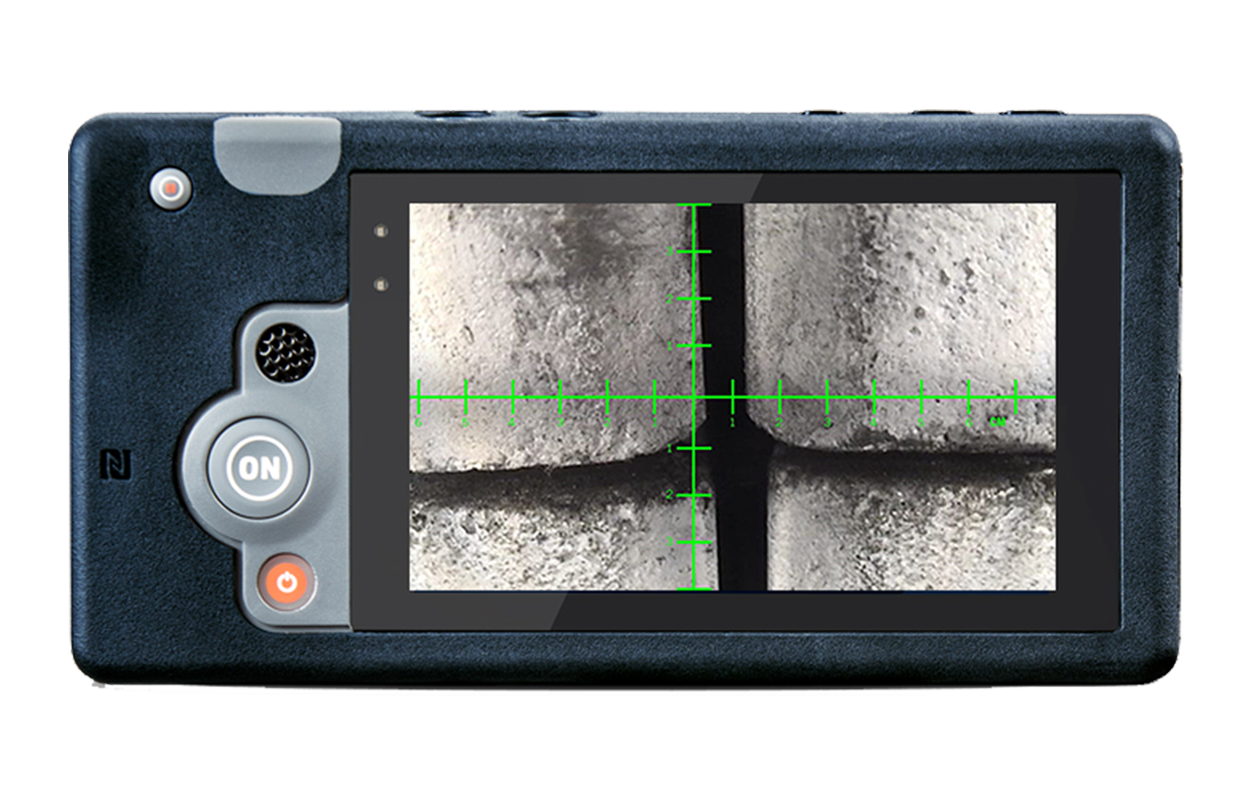 Peripheral Integration
Attach external video sources such as thermal imaging and borescopes to stream specialized visuals live.
Illumination
A powerful built-in light ring provides optimal lighting for pictures and video in low light environments.
Superior Visuals
Exceptional macro capabilities for extremely detailed close-up visuals and a 3x digital zoom for distance.
Request a Demo
Get a live demonstration of Onsight Smartcam and the Onsight Augmented Reality Service Platform.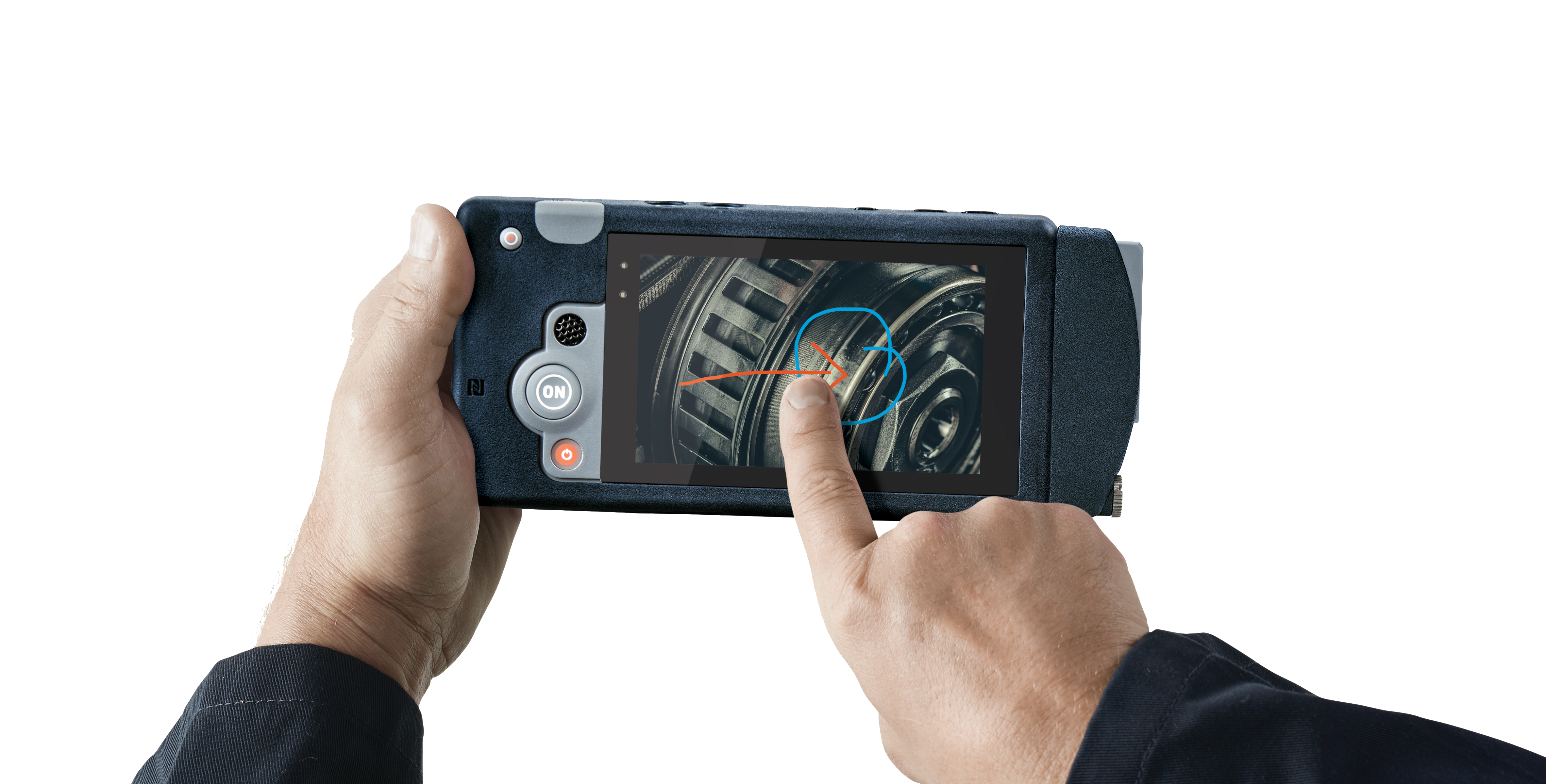 Onsight Augmented Reality Service
Platform
See the other solutions that make up the Onsight Augmented Reality Service Platform