Librestream Customers Achieve Cost and Carbon Reduction Savings, Increased Productivity Through Its Onsight Technology Despite Industry Trends of Worker Shortages and Skills Gaps
---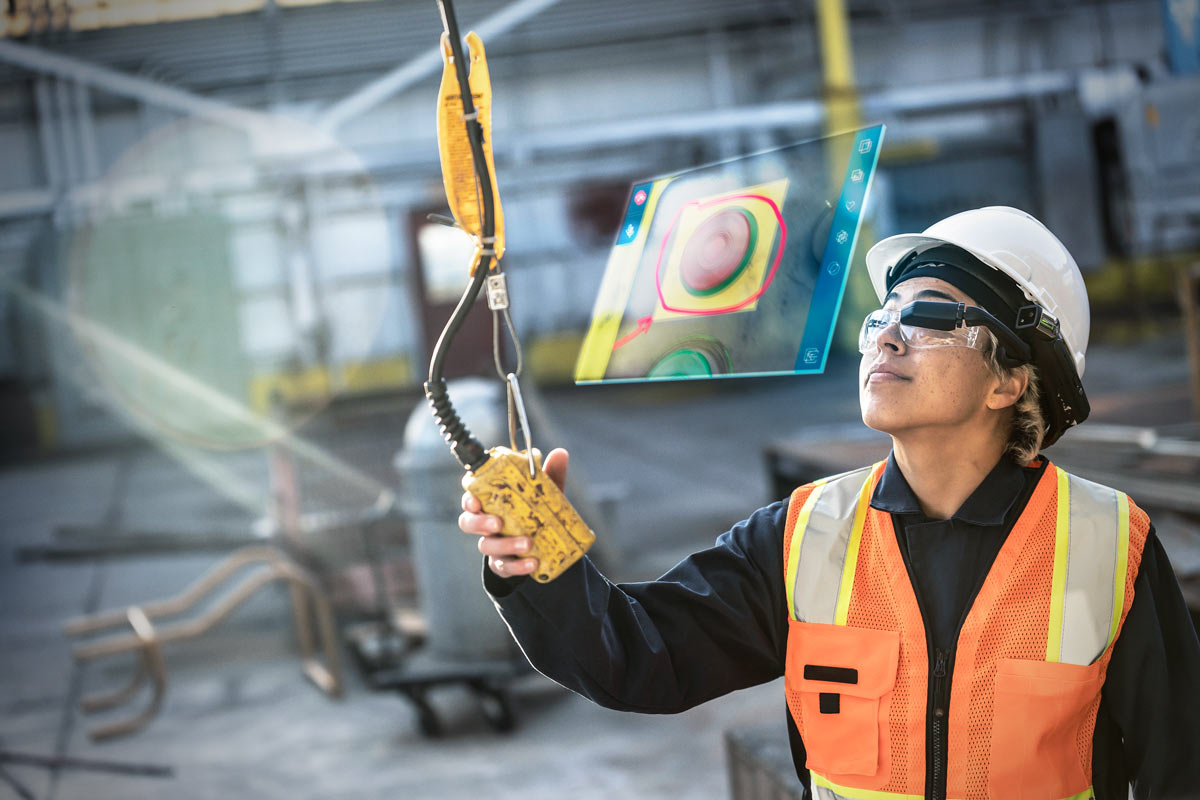 AI-enabled technology company helps organizations worldwide deploy expert collaboration strategies and introduces its Remote Expert Technology Value Calculator for industrial enterprises
Librestream, the #1-rated platform for the industrial deskless workforce, announces the introduction of its Value Calculator, providing organizations a view of potential business benefits that can be achieved by deploying remote collaboration technology, including cost and carbon reductions and productivity gains.
Globally, organizations are experiencing significant challenges, from worker shortages to skills gaps to a lack of access to relevant information, all contributing to knowledge loss, decreased productivity, and lost revenue. For organizations relying on field technicians, it is critical to find solutions that create knowledge networks to capture, share, preserve, and analyze information, and that enable collaboration to increase workforce efficiency, resiliency, and safety. Librestream's customer data shows that organizations are seeing improvements in several areas including:
Cost savings: Amidst a reported 3 percent average annual worker turnover rate by the U.S. Bureau of Labor Statistics, Librestream saves customers and aggregate of $3.75B a year by enabling enterprises to shorten new hire time to competency by 50%
Productivity gains: Librestream customers achieved productivity gains of 244,000 hours in 2021, equivalent to 115 years of time
Carbon reduction: By connecting field workers with experts remotely and providing digital work instructions to mitigate person-to-person requirements, thereby reducing travel, Librestream helped its customers achieve a carbon reduction of 9,800 tons in 2021 – equivalent to 10M pounds of coal, or 22,700 barrels of oil, or 1.1M gallons of gasoline
"Deskless workers make up 80% of the global working population, and they present unique challenges, but also great opportunities. In this context, it is paramount for organizations to ensure their workforce transformation efforts provide value to their workers and support business outcomes," said Charlie Neagoy, SVP of Customer Success at Librestream. "At Librestream, we aim to provide customers with the best-in-class tools and resources to scale knowledge across workforces. Blending technologies including AI, ML, IoT, and AR, we are going beyond simple communication into a deeper collaboration that focuses on effective knowledge sharing, ultimately helping organizations become more adaptable, resilient, and efficient."
The Value Calculator was created using data Librestream has collected over its nearly two decades of enabling remote inspections, audits, equipment maintenance, and service call guidance for its customers whose aggregate annual revenues total $3.2T. To deliver an estimated value of the costs, productivity, and carbon savings benefits, organizations input data around metrics that includes their annual number of inspections, audits, or service events, travel distance and cost per event, the average time to completion of those events, and worker salary.
"With the release of the Value Calculator, enterprises have access to an easy-to-use tool that helps visualize the financial, productivity, and environmental impacts that can be achieved via collaboration tools and technologies that help future-proof their workforce, today," Neagoy continued.
To get a customized estimate showing how Librestream's technology can enable meaningful business outcomes for your organization, access the ROI calculator here.