Belgian Air Force to Benefit from Safran Expert Link Service
---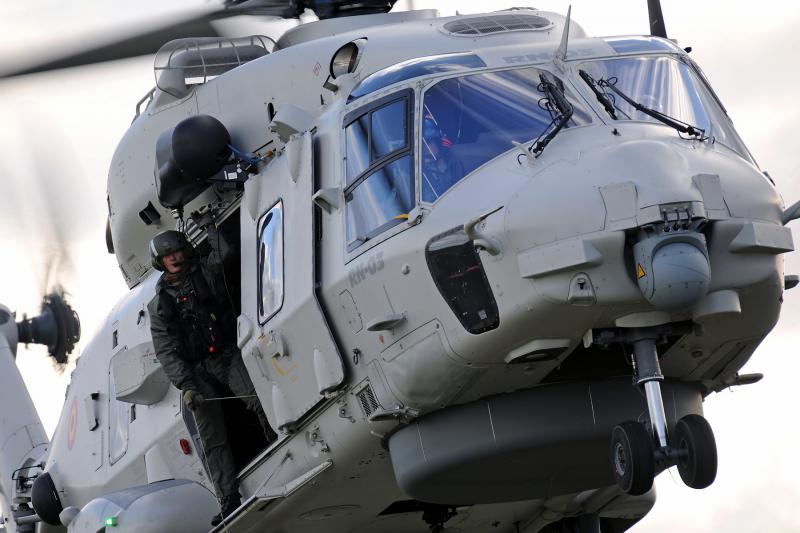 5 March 2019, HAI Heli-Expo, Atlanta
Safran Helicopter Engines is proud to introduce Belgian Air Force as new customer of its Expert link, video assistance service. Belgian Air Force, which works together with the Royal Netherlands Air Force for the support of the RTM322 engine, will benefit from the Premium level of this new service for the engine maintenance of their NH90 fleet. Launched last year, this service allows the customer to connect, through a secure, live video feed, with Safran Helicopter Engines experts to facilitate technical diagnosis or guide them through a maintenance task.
Based on a proven video assistance application provided by Librestream, Expert link is available at two service levels. Essential, where Safran Helicopter Engines provides remote technical diagnosis and real-time interactive visual assistance. Premium adds hands-free support on scheduled tasks using borescopes or smart glasses. With this solution, customers also have the possibility to use the Expert link technology internally for training or direct video exchange.
"Our technicians have been equipped with tablets to use Expert link and benefit from Safran expertise during troubleshooting procedures" commented Captain Anthony Van Hal, Belgian Air Force Technical Officer. "It will ease the diagnosis process in our main operating bases and during operational deployments".
Olivier Le Merrer, Safran Helicopter Engines EVP Support and Services commented: "We are proud that the Belgian Air Force has selected the Expert link Premium service level. This service really brings our technical support teams and the customers' own teams together, increasing understanding and efficiency. This is key to providing the top-quality support our customers require at all times".
Expert link features a secure datalink and is fully compatible with most smartphones, tablets, borescopes and smart glasses. It also features HD pictures recording, image drawing, and file sharing, three-person call.
Expert link is part of Safran's EngineLife® Services, a range of solutions for helicopter engines.
Safran is an international high-technology group, operating in the aircraft propulsion and equipment, space and defense markets. Safran has a global presence, with more than 92,000 employees and sales of 21 billion euros in 2018. Safran is listed on the Euronext Paris stock exchange, and is part of the CAC 40 and Euro Stoxx 50 indices.
Safran Helicopter Engines is the world's leading manufacturer of helicopter engines, with more than 72,000 produced since being founded. It offers the widest range of helicopter turboshafts in the world and has more than 2,500 customers in 155 countries.
For more information : www.safran-group.com et https://www.safran-helicopter-engines.com / Follow @Safran and @SafranHCEngines on Twitter.