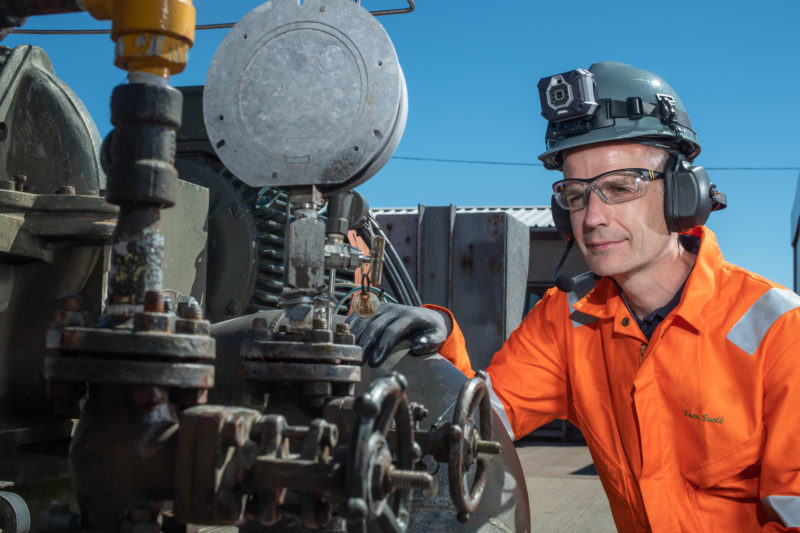 Join us from May 6-9 in Houston, Texas for the Offshore Technology Conference (OTC).
The Offshore Technology Conference (OTC) is where energy professionals meet to exchange ideas and opinions to advance scientific and technical knowledge for offshore resources and environmental matters.
Visit us at booth 915 and see how Onsight is used to bring eyes and ears of experts into the field virtually to help teams quickly and efficiently maintain, offshore assets and more.
In this scenario, a rig worker Kyle is conducting an initial pipe gauge inspection. Using his Ex-certified device he completes the first section of the inspection via digital work inspection. He then uses his Onsight Cube to connect with an offsite engineer to confirm findings. With Onsight, the technician can jump on a live secure video collaboration session with their expert using their cellular phone, and the Onsight Cube for a hands-free inspection with thermal imaging.