Top 3 Industry Challenges Driving AR Deployments
---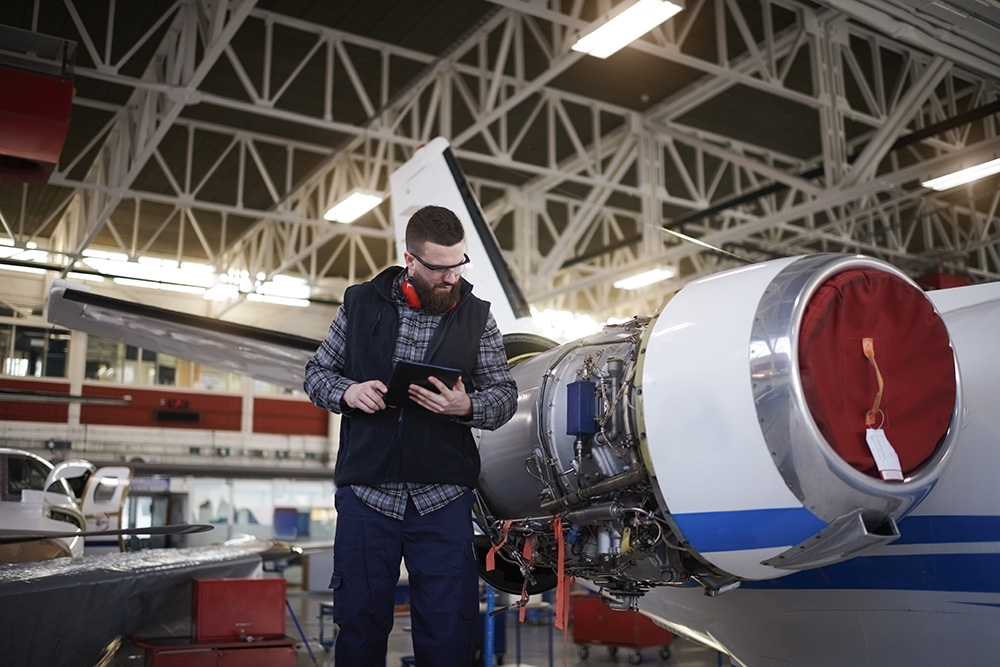 As the competitive landscape and customers' expectations change, businesses are forced to invest in digital transformations to better address their customers' needs. 
To put it in simple words, if a business wants to evolve, increase efficiency, and stay ahead of the competition, digital transformations like AR deployments are key. According to International Data Corporation (IDC), worldwide spending on digital transformation is expected to reach $2.3 trillion by 2023.
The cost of digital transformation in the manufacturing industry alone is expected to rise to USD 642 billion by 2025. Same is the case with almost all other industries, including aerospace, military, mining, oil & gas, field services, and more.
Around 30% of G2000 companies plan to allocate up to 10% of their revenue towards digital transformation strategies this year. Seeing industry trends, expect this figure to rise further in the near future. 
Simply put, a major change is taking place, but what are the actual factors driving current digital transformation in the world? Why more and more companies are increasing their budgets? 
Change in Customer's Expectations
Everything around us is evolving, and so are the customers. Customers no longer want a simple product or service. Instead, they demand a complete experience where businesses cater to their every need along the customer journey. 
In addition, one of the prevalent current business trends is a shift from B2B to B2B2C approach. AR deployments can enhance the shift that reaps better results for businesses in terms of sales and profits.
Accordingly, instead of being product-centric, enterprises need to adopt a customer-centric approach to establish stronger customer relationships and better profitability. 
With so many smart devices and technology, customers have more ways to connect with the world. Consequently, enterprises need to keep track and instantly serve customers at each touchpoint to provide them with a better experience. Similarly, to provide quick service at the front, enterprises need to ensure a smoother supply chain and leaner production process at the back.
This is where digital transformations such as Augmented Reality (AR), Internet of Things (IoT), and cyber-physical systems will come into play. This change is already happening around us. Around two in three CEO's from Global 2000 Companies are shifting their focus from offline to online/digital strategies, and one in three believe their companies will complete the offline to online transformation within a year. 
Increasingly Complex Assets and Operations
Just as customers expect higher levels of service, they also want smarter products. The products should be more intelligent and multi-purpose to provide better solutions for customers. They should make their lives easier and aid in everyday tasks.
This is why products like self-driving cars, wearable technology, and other wireless technology are no longer a thing of the future. They are here, probably earlier than many of us expected. Due to an increase in these smart products and smart homes, enterprises will also have to shift from a 2D to 3D customer perspective with more data and insights.
It is expected that around 47% of all consumer products by the end of 2020 will be smart and connected. Manufacturers believe that these smart products can generate more revenue as product-as-a-service.
Moreover, as customers demand smarter products, companies must not only be able to mass-produce these products but also continuously integrate the newly emerging technologies. This will only be possible by implementing new technologies and streamlining the supply chain. 
For instance, 3D printing or additive manufacturing will allow manufacturers to carry out mass production with full customization at lower costs and in less time.
Similarly, automation tools such as cobots can improve efficiency and quality on the production line. Augmented reality can simplify logistics, allowing quicker processing and delivery to customers.
Change in Workforce Skills and Structure
With complex products and operations comes the demand for sophisticated skills to drive this change forward. Think about it – you could set up your 3D printers and AR, but at the end of the day, you need someone with the appropriate skills to operate them or else they'll be useless. This is why more than three-quarters of manufacturers face a moderate to a severe shortage of skilled resources. 
One of the reasons behind this labor shortage is the retiring baby boomers. Businesses expect the participation rate of baby boomers to fall below 40% by 2022, taking away their skills with them. More importantly, as essential skills are leaving, there aren't enough skills entering the industry as millennials don't seem very interested in manufacturing. 
Due to this gap, a study estimates that around 2.4 million positions will be left unfulfilled between 2018 and 2028. This is where digital transformation like AR deployments bridges the gap. 
In times like this, businesses are investing more and more on employee training and development, using digital tools. According to the Association for Talent Development (ATD), businesses that involve in digital training programs report 218% higher income than businesses that don't.
Conclusion
These challenges are all part of a larger change taking place in the world, i.e., Industry 4.0 or the fourth industrial revolution. According to the Fujitsu Global Digital Transformation Survey, almost 89% of firms are in some phase of planning, testing, or implementing as part of their digitization initiatives.
There's no doubt that the rapidly evolving business environment holds massive rewards for enterprises which can adapt quickly. Moreover, where businesses are resistant to these changes, they will have a hard time keeping up.
Contact us to learn how Onsight can help combat these industry challenges.
Blog post by: Jereme Pitts, COO at Librestream