SGS Increases Productivity and Improves Safety with Remote Inspections
---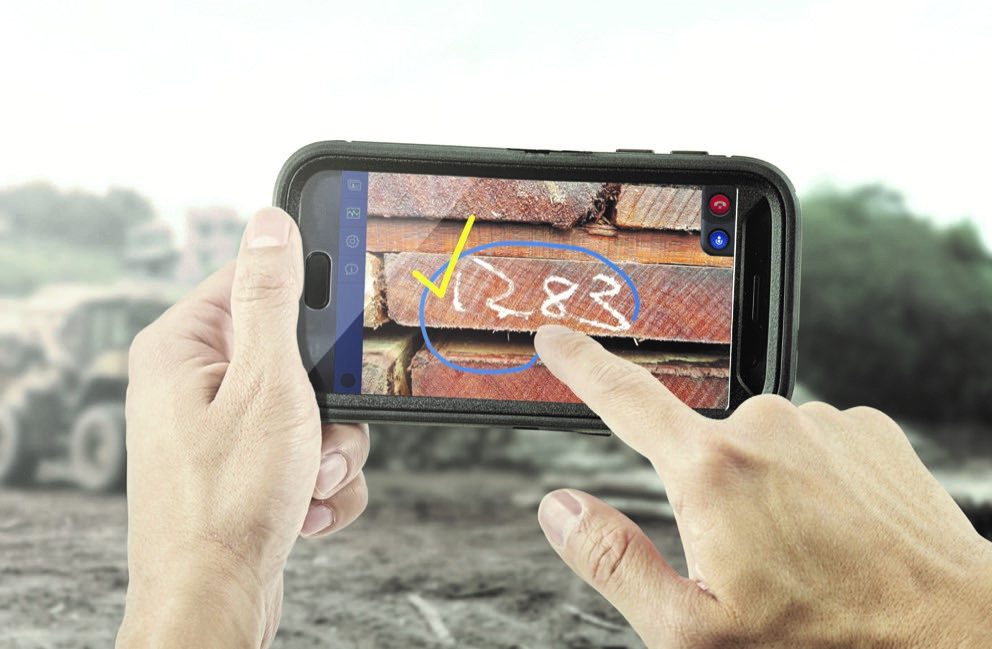 SGS, the world's leading inspection, verification, and certification company, adds remote inspections to its breadth of services in its Government and Institutions, and Industrial divisions.  The ability to visually and inspect goods and processes from afar improves productivity, safety and customer service.
As SGS describes in their 2017 Annual Report:
"These services have been successfully rolled out and in industrial inspections where they have improved margins and productivity. For our customers, this means more efficient workflows, reduced costs and access to our services wherever they are needed in the world. Bringing innovative services like this to market is part of our DNA. Our objective is to meet the customers' expectations, and it is their continued satisfaction that drives us forward."
With technology and digitization as one of five megatrends that SGS has identified, this investment in remote inspection capability comes as no surprise. SGS went through a rigorous process to define their needs, evaluate and select the technology, and manage the deployment. The process involved development of a comprehensive RFP, followed by lab and field testing of multiple technology solutions. Given that the remote inspections involved SGS inspectors and customers directly in the field, the solution had to perform across difficult field environments, be easy to use and manage, and support a broad range of mobile devices.
After a highly successful pilot in 2017, SGS deployed a custom-branded version of the Librestream Onsight platform. This 'QiiQ' branded software launched in January 2018. Through QiiQ, SGS inspectors are already seeing productivity gains and faster response, improving overall staff safety and reducing carbon emissions.
As part of the remote inspections, customers can give SGS inspectors consent to control the camera on the customer's phone or tablet. Using these controls, SGS personnel can adjust lighting, zoom or take pictures and record video remotely. Each session includes audio to facilitate a conversation while visuals are viewed and shared. The participants also can send images or draw on the screen to provide instructions or feedback to display over live video. The ability to draw shapes, enter text, share images or video, and even snip sections of written procedures facilitates the decision-making process.
With a continuously growing number of remote inspection calls after just the first few months of deployment, SGS has proven that there is a need for this innovative process. The use cases range from providing senior support to colleagues to working directly with customers. Given this broad application, the ability to perform across a variety of networks and mobile devices was critical in the selection process.
There are strong benefits from providing this senior internal support to colleagues who are performing highly technical inspections in the field. The inspector avoids a return trip or multiple attempts to describe the situation over the phone. Instead, the senior engineer is onsite virtually to remotely mentor and determine the most effective approach immediately.
SGS is also working directly with customers to speed up processes and improve results. Inspectors send a guest invite to the customer to join the live QiiQ inspection session. With permission to control the customer's camera SGS inspectors can collect the pictures and video they need to complete the inspection. This approach reduces travel requirements, fuel costs and carbon emissions.
With their focus on technology and digitization, SGS plans to expand widely the use of remote inspections SGS' results after just the first few months of live deployment puts them well on this successful path and demonstrates their strong culture of innovation.
ABOUT SGS
SGS is the world's leading inspection, verification, testing and certification company. We are recognized as the global benchmark for quality and integrity. With more than 95,000 employees, we operate a network of more than 2,400 offices and laboratories around the world.
Written by Nick Owen, Sales Director – Central Europe at Librestream Technologies.