Pratt & Whitney Canada: Leading the Transformation of Customer Service Through Virtual Presence
---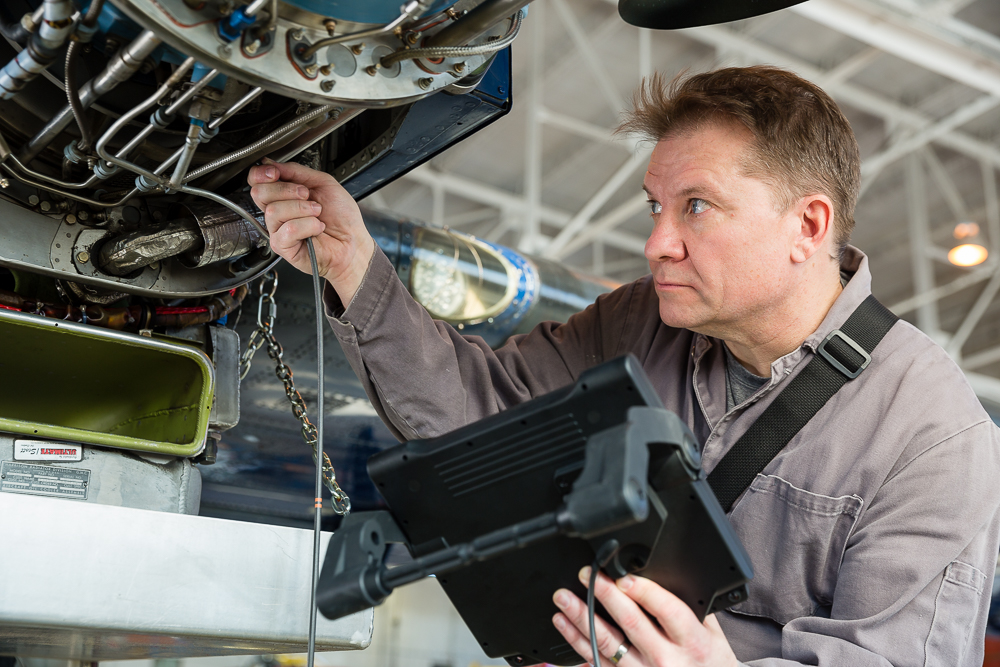 Manufacturing organizations are becoming more connected to their customers than ever before.  With the arrival of the Internet of Things (IoT), more opportunities to improve the quality of customer service are emerging. Pratt & Whitney Canada (P&WC), a world leader in the design, manufacturing, and service of aircraft engines and auxiliary power units, is taking advantage of these opportunities. P&WC is transforming its customer support service levels through the use of virtual presence.
The term "virtual presence", refers to bringing the eyes and ears of experts into the field virtually to rapidly respond to customer inquiries.
How it works is simple. For example, a customer back at the hangar has Librestream's Onsight Connect app installed  on their smartphone. Along with an Onsight 400R Collaboration Hub, a borescope can be connected to provide a direct two-way audio-visual link between the customer and remote expert. In this case, a remote Customer Engineer has Onsight Connect running on their computer and is remotely assisting in the inspection so that decisions can be made quickly and accurately to get the aircraft back in service.
 "Onsight now enables Pratt & Whitney Canada to be in two locations at one time, saving an average of 12 hours for remote locations. This level of response time improvement substantially impacts customer operations driving improved aircraft availability."

Jeremy Murray, Regional Manager, Field Operations, Americas at Pratt & Whitney Canada.
Video-enabled field teams can have a tremendous impact on an organization. A recent report by Aberdeen Group, states that video-enabled field service companies are seeing a 38% higher first-time-fix rate, and 28% higher customer satisfaction.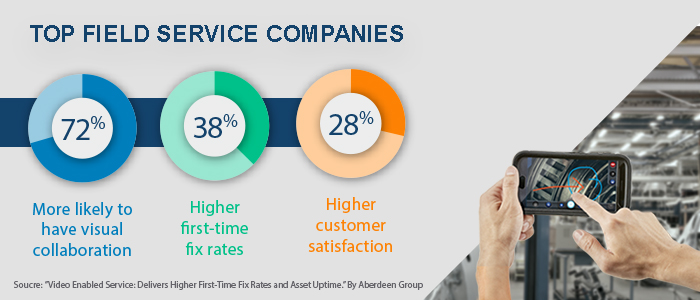 The report echoes some of the immediate benefits of providing virtual presence support that  P&WC customers now have access to, such as:
Increased speed of issue resolution, up to 12 hours saved when on-site support is required in remote locations
Increased Aircraft Availability, getting operations back in service quicker than the competition
Improved maintenance staff productivity, with immediate access to local and remote experts
Enhanced Field Training capability over live streaming video
Virtual presence proves to be a differentiator for organizations in many industries, and P&WC now offers this transformative offering to its customers.
For more information on Pratt & Whitney Canada visit: www.pwc.ca
This post was jointly written by Jeremy Murray, Regional Manager, Field Operations, Americas at Pratt & Whitney Canada and Dave Baxter, Director of Sales, Midwest for Librestream.