Librestream Launches New Value Calculator
---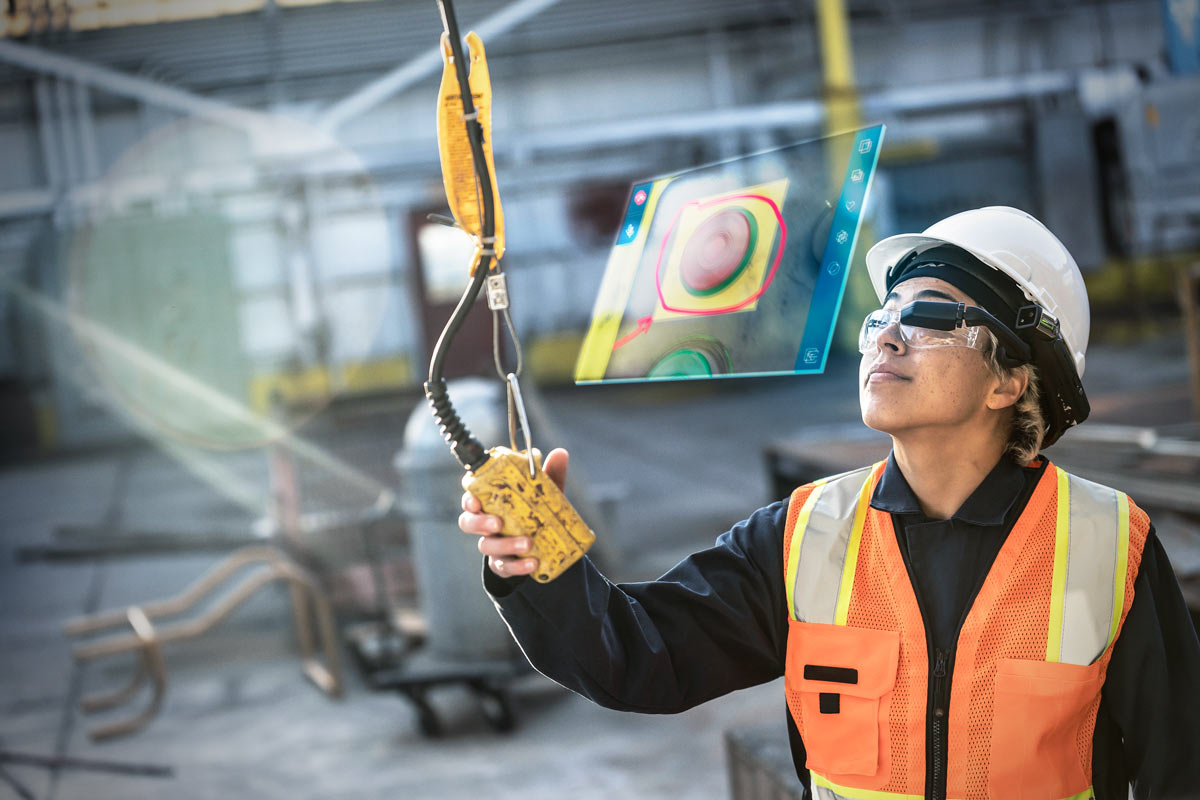 Introducing the new Remote Expert Technology Value Calculator for industrial enterprises
Librestream is excited to announce our Value Calculator to help organizations understand potential business benefits that can be unlocked by deploying remote collaboration technology, including cost and carbon reductions and productivity gains. The Value Calculator was created using data we collected over nearly two decades of enabling remote inspections, audits, equipment maintenance, and service call guidance for our customers whose aggregate annual revenues total $3.2T. To deliver an estimated value of the costs, productivity, and carbon savings benefits, organizations input data around five metrics that includes their annual number of inspections, audits, or service events, travel distance and cost per event, the average time to completion of those events, and worker salary. 
As workforce shortages, a widening skills gap, and lack of immediate access to relevant information lead to knowledge loss, decreased productivity, and lost revenue for organizations globally, it is critical that executives find a way to increase workforce efficiency, resiliency, and safety. Digital transformation solutions that create knowledge networks to capture, share, preserve, and analyze information, can help organizations do just that.   
By deploying the Onsight knowledge network solution, our customers report improvements in several areas, including:  
Cost savings: Librestream saves customers an aggregate of $3.75B a year by enabling enterprises to shorten new hire time to competency by 50%, based on an average annual turnover rate of 20%

 

 

Productivity gains: Librestream customers achieved productivity gains of 244,000 hours in 2021, equivalent to 115 years of time

 

 

Carbon reduction: By connecting field workers with experts remotely and providing digital work instructions to mitigate person-to-person requirements, thereby reducing travel, Librestream helped its customers achieve a carbon reduction of 9,800 tons in 2021

–

equivalent to 10M pounds of coal, or 22,700 barrels of oil, or 1.1M gallons of gasoline

 

 

 
The Value Calculator offers enterprises the ability to visualize the financial, efficiency, and environmental impacts knowledge network tools and technologies can have on their business. These technologies go beyond simple collaboration by enabling effective knowledge sharing, ultimately helping organizations become more adaptable, resilient, and efficient. 
If you're exploring digital transformation solutions for your organization and would like a customized report on the estimated impact of Onsight on your business outcomes, access the ROI calculator here. You can also reach out to a member of our team directly to get an in-depth overview of our #1-rated remote collaboration solution.