Librestream Announces New Enhancements to the Onsight Platform
---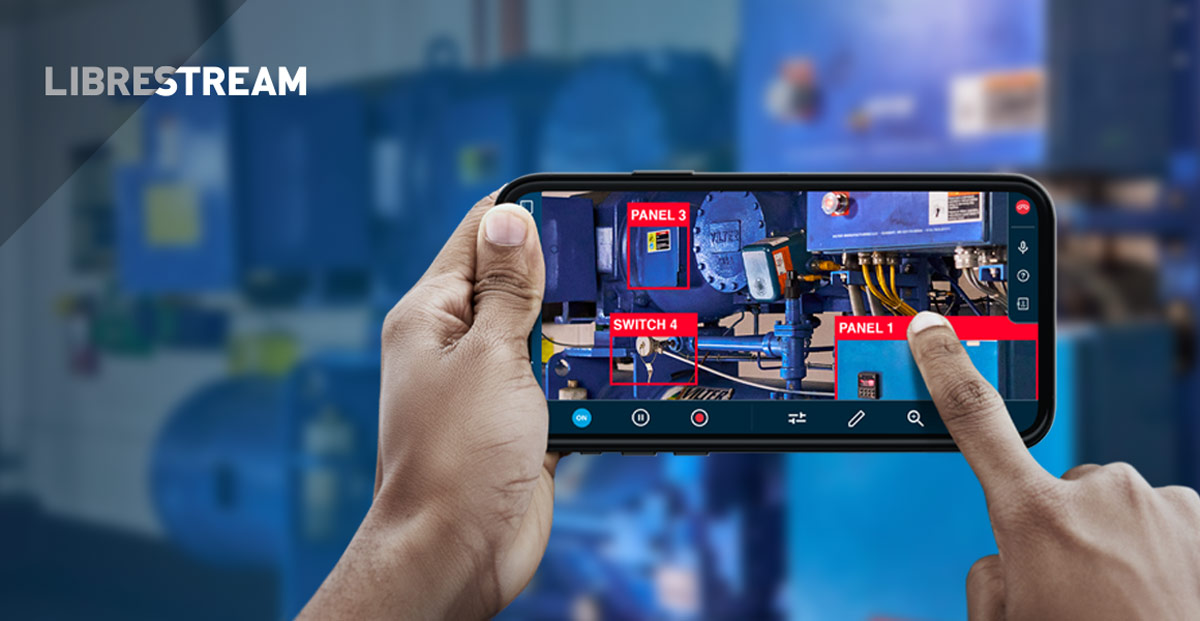 Expanded AR and AI features enhance knowledge accessibility for frontline workers
We're excited to announce new enhancements to our Onsight augmented reality solution! This latest release further builds on our vision to capture and deliver the information and resources our customers' frontline workers on any device, in any location, and at any time.
With expanded data capture, AI-based analysis, and knowledge delivery, our new features enable more efficient and safe workforces for our enterprise customers in industries such as aerospace and defense, utilities and energy, and manufacturing. New features introduced as part of this release, include transcripts and computer vision (CV) custom links, expanded API capabilities, and updates to Onsight Connect for HoloLens 2.
As organizations struggle to cope with a retiring workforce and talent shortages, Onsight's new features include platform and client improvements that answer the growing need for knowledge capture and sharing to future-proof enterprises. Among the new capabilities Librestream is introducing:
Transcripts: augments reports and audits with downloadable and searchable transcripts of Onsight Connect sessions. This feature auto-uploads, uses natural language processing (NLP) to transcribe, and builds the transcript library for future AI-based insights in Onsight Workspace, Librestream's centralized knowledge base product. Users can view, search by file type or by keywords, and download the transcripts they need for auditing or reference.
Computer vision (CV) custom links: improves on-the-job experience through immediate access to relevant resources. The AI-powered capability automatically embeds knowledge source links in CV recognized objects. From documents and diagrams to videos and images, this feature allows workers to simply tap the screen to find the most up-to-date resources. A reference web service enables customers to self-manage and customize the source links.
Expanded APIs: enhances content integration with a notification system that alerts external systems of changes to content in Onsight Workspace. Alerts from service events (when content is created, modified, or deleted), efficiently keeps assets updated across Onsight and integrated content systems. This feature also helps determine the course of action based on the event; it allows users to use the event document ID to retrieve content and allows for batching multiple events for support all at once.
Onsight Connect for HoloLens 2: expands the Onsight Connect advanced AR experience with the Hololens 2 platform. Designed for worker safety and efficiency, the experience now includes additional capabilities such as file management, advanced login and proxy support, enhanced voice commands, and remote video privacy as well as advanced capabilities such as the CV custom links and expanded API support.
If you're interested in learning more about these features or would like a demo of our platform, please connect with a member of our team today!