Librestream and GBM Improve Safety with Rapid Response in the Field
---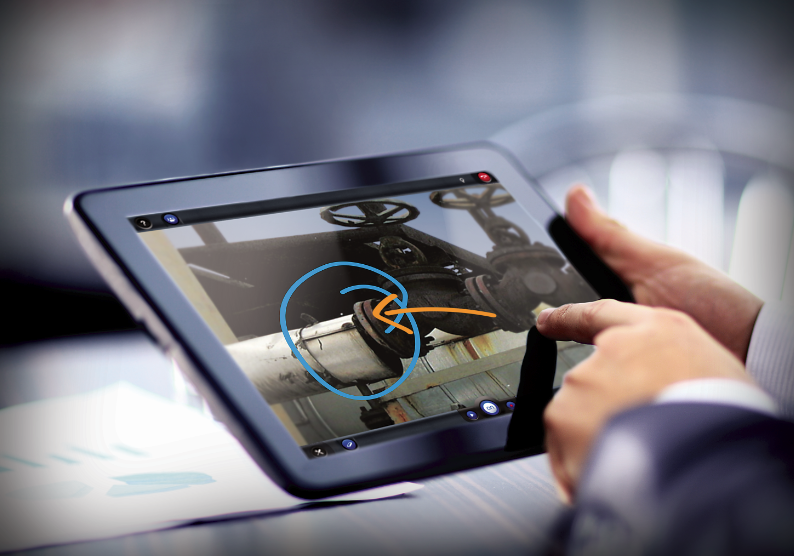 Here's a great story of how one of our oil and gas customers is making use of a sophisticated video collaboration solution in the field to accelerate response to issues and make significant improvements in safety and overall communication, especially in hazardous areas.
Petroleum Development Oman (PDO) is using Librestream's Onsight rugged smart camera devices and Inmarsat BGAN services in the field to share live video, images, and audio with remote experts on their desktop computers or in Cisco TelePresence® rooms in a highly secure way. These experts include internal PDO teams as well as third party suppliers or vendors, when required, to rapidly diagnose field emergency situations.
Michael Murphy, Vice President of International Operations at Librestream, explains:
"In many situations, field engineers need to stay a safe distance away from the equipment when diagnosing emergencies such as well head relief valve failures. In this case, engineers can use the digital zoom on the Onsight camera device to give experts in the Muscat, Oman headquarters, or a key supplier in North America the detail they need to help diagnose the field issue from afar. PDO has demonstrated a clear commitment to safety and innovation and we are pleased to be working with Cisco and GBM to deliver this solution."

---
---
As a Cisco Developer Network (CDN) partner, Librestream is no stranger to the world of harsh environments in the energy sector. Several oil and gas companies and many manufacturers are already experiencing the benefits of an immersive collaborative environment to spot out-of-line situations and remediate problems without having to put additional staff in danger.
Chet Namboodri, Senior Director of Cisco Global Private Sector Industries, adds:
"The PDO project is one example of many where we've collaborated with Librestream, including a variety of deployments at leading global industrial firms — from automotive and CPG manufacturers to oil & gas and utility operations. The Librestream platform combined with Cisco's leading networking and digitization solutions enable fully-immersive collaborations across remote teams."

---
---
The partnership goes beyond Cisco and Librestream. The systems integrator in the region that handled the implementation is GBM (Gulf Business Machines), a certified Cisco Gold Partner that has many accreditations demonstrating their expertise.
Hani Nofal, Vice President of GBM Intelligent Network Solutions, shares:
"As a Cisco Gold partner and holder of Master Certification in both Collaboration and Security, we are proud to support PDO in this important initiative. PDO has been an important client of GBM for some time now, and we are proud to work with them as they continue to bring innovation to their business."
For more on this partnership, check out the recent press release: PDO Deploys Video Collaboration Technology for Rapid Response and Improved Safety in the Field.
You can find out more about the Librestream relationship with Cisco by viewing my recent blog: Cisco and Partners Create a More Secure and Efficient Grid at DistribuTECH 2016. More blogs related to Librestream and other customers we've worked with are available here.
Remember to check out www.cisco.com/go/energy to find out what we're doing with both oil and gas and power utilities customers.
Written by Peter Granger, Senior Global Industry Partner Market Manager
This blog post has been reposted with permission and was originally posted on the Cisco blog. Read the original post here.