Librestream Advances its Onsight Platform with AI and IoT Integrated within the AR Experience
---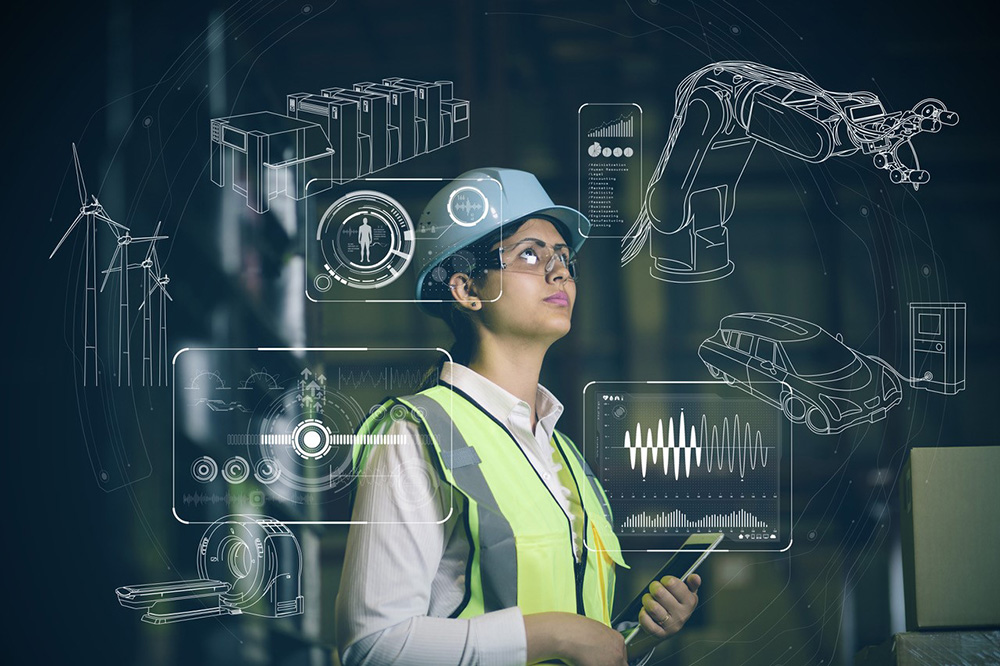 The latest Onsight Augmented Reality platform release includes exciting new capabilities that integrate AI Cognitive Services and IoT within the Onsight experience.
Librestream first launched its AI Connected Expert™ vision to select customers and invited guests at its global Librestream Innovator Forums. The positive feedback was incredible and led to this latest release that delivers on the first in a series of advancements with AI Cognitive Services and IoT Aggregation and Visualization.
AI Cognitive Services
AI Cognitive Services provide high value within industrial use cases where the need to capture and share the wisdom of knowledge workers across a broad team is essential to improve decisions and accuracy in the field.
Onsight incorporates the first building blocks of this augmented worker experience with Computer Vision to automatically recognize objects and interpret Object Character Recognition (OCR) content. This automated capability reduces the cognitive load on workers by identifying assets and components and ensures that field content is properly tagged for future retrieval and machine learning models. The Onsight Computer Vision capabilities include:
OCR text detection and digitization
Object detection and location with bounding boxes
Image tagging with OCR text, object tags and IoT asset properties
Computer Vision auto-tagging for manual or auto-uploaded images to Workspace
Content management in Workspace using AI Computer Vision insights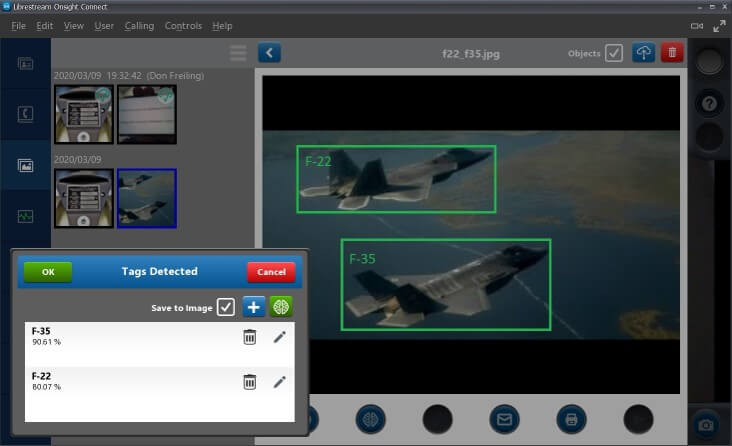 The above Onsight screen shot depicts the object recognition and automated asset tagging for intelligent search and machine learning models that inform workers and expedite decisions in the field.
IoT Aggregation and Visualization
IoT data and dashboards are traditionally available in command center operations and often not easily accessible to workers when they are in the field. In the majority of cases, field teams need to contact these groups to request IoT data and view this data through pictures or screen sharing.
This valuable data is now available to workers when and where they need it through the Onsight IoT Aggregation and Visualization capability. The ability to securely access this critical information in the field informs independent work, improves worker safety, and accelerates decisions. These IoT capabilities include:
Object Character Recognition (OCR) text detection to recognize the asset automatically
IoT Aggregation from existing external IoT data platforms
IoT Visualization to display real-time aggregated data on screen
Multiple data views with graphs, tables and charts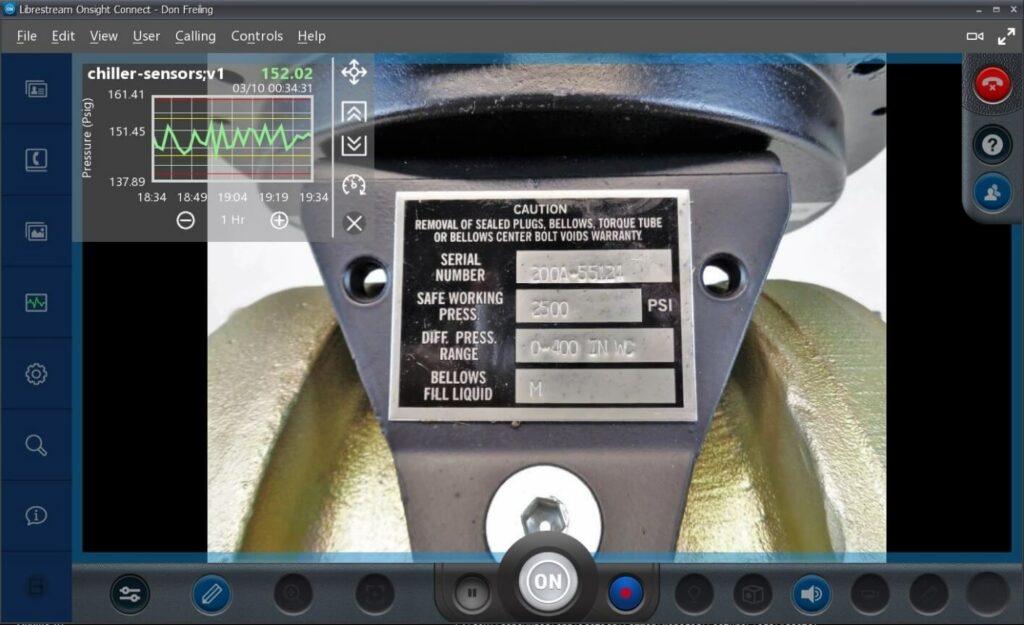 The above Onsight screen shot shows how OCR identifies the asset and pulls the available IoT data to display as a chart, table, or graph. Onsight users can cycle through the different views.
Librestream is offering select customers an opportunity to join its Early Access Program for Onsight CV and IoT. For more information, please contact your account manager or email us at information@librestream.com.