HCL and Librestream: Offering Critical Remote IT Services Across Industries
---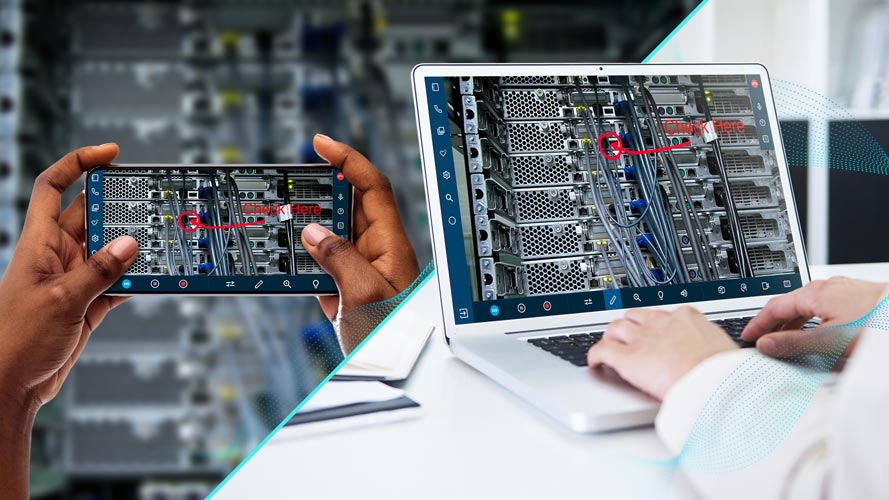 How a joint HCL and Librestream industrial augmented reality solution is enhancing business outcomes for leading organizations
A recent Korn Ferry study identified that by 2030 there will be a global talent shortage of more than 85 million people. If left unchecked, it could result in an estimated $8.5 trillion in unrealized annual revenues. This means that finding the right person in the right location at the right time will only get more complicated as these workforce shortages increase. As a result, AR and AI-based remote collaboration tools will gain traction to enable deeper collaboration and knowledge capture. These solutions will allow organizations to train and educate existing and future workforces and enable collaboration with remote experts to reduce downtime and enhance productivity.
The right AR technology can offer workforces the unique ability to receive just-in-time training and provide users with an immersive 'see what I see' experience, even in environments with bandwidth as low as 30kbps. Here's where HCL and Librestream come in.
HOW A JOINT SOLUTION FROM HCL AND LIBRESTREAM CAN HELP
HCL Technologies, a leading multinational IT services and consulting firm, first partnered with Librestream over four years ago to help a top European commercial automotive manufacturer deploy remote technical support across 145 facilities. Since then, HCL and Librestream's joint initiative has evolved to include remote IT support and guidance. With Onsight, HCL customers can access remote expert assistance to solve IT issues, including endpoint devices and high-tech tasks, set up devices in their home office and receive guidance on other non-IT issues such as maintenance and repair of equipment.
Onsight has enabled several benefits for HCL customers, including enhanced cost savings, safety and productivity, and reduced cognitive load. However, the most impactful benefit for organizations using Onsight is filling skills gaps even when expertise is unavailable internally. Now your workforce can connect with an HCL subject matter expert globally, at any time and on any device. For example, a renowned European car manufacturer unlocked over 15% in cost savings due to routine remote inspections and maintenance. As a result of remote support, the manufacturer reported that their employees were more productive and agile as they no longer had to wait for in-house technician visits.
In another example, an oil and gas company reported an increase of 20% in time to issue resolution, cost savings and an overall reduction in the need to travel. By deploying HCL and Librestream's remote IT services, the company helped employees set up their home offices during the pandemic. This helped reduce the cognitive load on in-house help desk employees who now had the ability and time to work on more pressing issues.
While these are just a handful of examples, HCL and Librestream together have helped numerous leading organizations optimize their processes, maximize business outcomes and enhance safety for their workforces. Rakshit Ghura, VP and Global Head of Digital Workplace Business, HCL said that "As a company focusing on providing our customers with the best experience and service, HCL's partnership with Librestream ensures our customers, no matter how remote, have access to the same expertise and level of customer care as an in-house technician visit.  Our knowledgeable staff is able to efficiently work with customers using Onsight to get the results we know our customers have come to expect from us. "
On the future of our partnership with HCL, Librestream's VP of New Markets, Michael Murphy, said, "Our collective vision is to bring workforces into industry 4.0 by ensuring existing, and future workers have access to relevant content, smart data, and guidance using nothing more than their smartphone.  It is critical that we have these resources in place to fully utilize a worker's talents and give them a safe, resilient workplace."
We are excited to expand on our partnership with HCL as we continue to make our joint solution available and accessible to every worker in an organization, not just technicians. To learn more about Librestream and HCL's joint offering, please connect with a member of our team today. You can also get in touch with the HCL team directly here.