4 Disruptors to Your Workers' Environment
---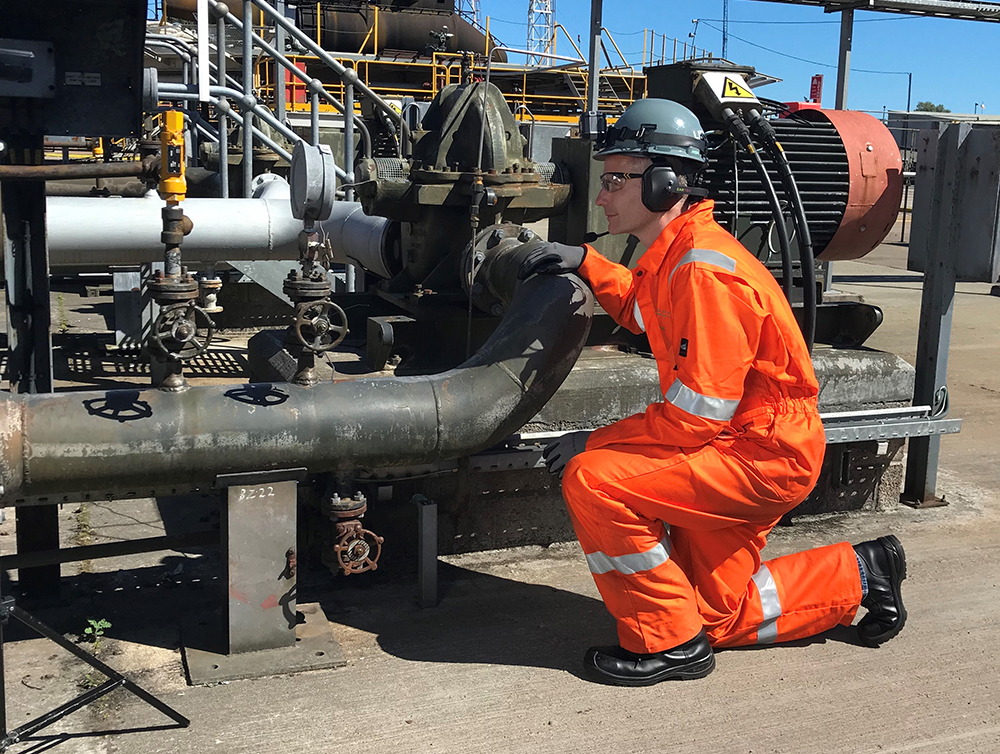 Over the past few months, Librestream attended many events in industries including aviation, energy, manufacturing and general field service.
One of the most talked about topics was the changing role and expectations of the field worker. These critical team members, who were often last to get a smartphone, are now armed with new digital tools to improve the way they work. A lot of what we heard from field workers and leadership teams was on the changing expectations of these workers.
I compiled a short list of the top four disruptors influencing workers' expectations and the commitment by enterprises to invest in these workers.
Augmented and Virtual Reality
An explosion of interest in AR/VR technology on the consumer side has enterprises looking at their processes to see how to improve using this technology. Most of the workforce has experience with AR/VR at home or have heard the buzz.
Wearables and smartglassses are paving the way for immersive hands-free experiences, but mobile devices are in this AR game too. In this blog by Engadget, they talk about how the hardware has a long way to go compared to the software. Finding a solution that offers an augmented experience that integrates with wearables or mobile devices is a necessity for enterprises to truly digitize their worker's day.
Consumerization
It wasn't too long ago that multiple devices were needed to do what your smartphone can do with a tap of your finger. Access to information and expertise is immediately available for workers in their everyday life. Whether it's looking up the latest scores of a sports game, watching a video on how to change your car tire, or simply connecting with a loved one, technology has changed how we interact.
This ease of access to technology and information in everyday life leaves workers expecting this kind of immediacy in their work environment. As new generations enter the work force, organizations with digital tools that are just as connected and savvy will more easily attract, train, and retain employees.
Expertise Shortages
One of the top challenges we heard across industries was the ever-increasing shortage of expertise. With expected record retirements, many companies are facing a skills gap, which is one of the top three reasons for video-enabling field workers.
Enabling these teams with a smartphone and scheduling software is no longer enough. Organizations need to think about technologies that will guide workers through standard workflows to gain consistency in the field. Add in the ability to virtualize expertise in the field, and organizations can leverage their shrinking pool of experts by mentoring field workers on the job.
The Internet of 'Things' (IoT)
IoT connects people, processes and things. Data collection and analysis provides an opportunity to improve asset uptime and to package new revenue-generating service programs. It isn't just sensor data though. There is still a human aspect to IoT and the value workers bring should not be overlooked.
Digitizing and tagging data that workers collect daily is also important – whether it is a picture of an asset, the reading on a gauge, or a recording of an inspection. With this additional information, you leverage all the relevant data as part of a preventative maintenance program and translate to better KPI's for both you and your customers.
Your workers have higher expectations for digital tools today and can become your biggest change agents. Our team has learned a lot from the different groups we met over these past few weeks. We look forward to learning and sharing more at our other events coming up in 2018.
This post was written by Charlie Neagoy, VP Business Development at Librestream Technologies