Industry Innovators Come Together at the 2018 Librestream Customer Forums
Digital transformation initiatives in energy, manufacturing, aerospace, and field services are successfully digitizing the worker's day. Librestream customers share best practices, business outcomes and more.
I can hardly wait for this year's Librestream Customer Forums in Nashville, TN on May 1 & 2 and in London, UK in November. 2019 marks the 3rd anniversary of these important events that first started in London in 2017.
We've learned a lot from these invite-only events. It is an impressive group of innovators who come ready to share and learn. The open dialogue around best practices, lessons learned, use cases, and business outcomes never ceases to amaze me.
Here's the group of collaborators from the Dallas event in Spring of 2018. Capturing this group shot always takes me back to classroom picture days, but it is worth it in the end!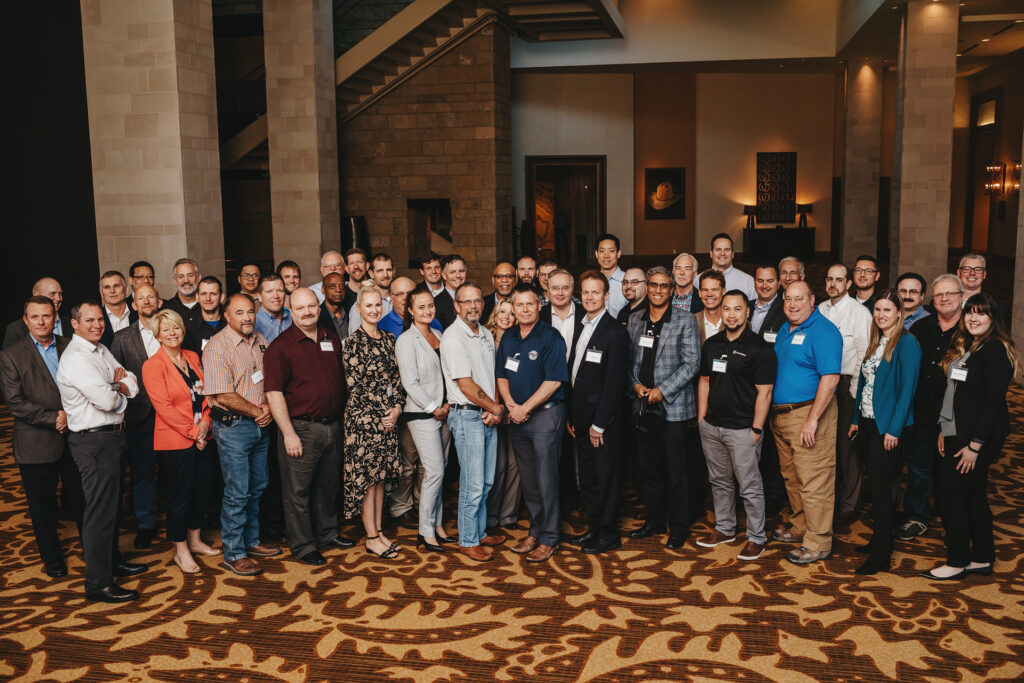 There were many highlights from the Dallas event for me.
Emily From and Ed Fitchner from Solar Turbines started us off with valuable insights on how they've deployed Onsight and tracked value for customers with reduced downtime. Ed and Emily also shared the value to Solar with higher communication efficiency, on the job training, reduced travel and additional revenue.
Their real-world experience was a great way to get the conversations started on use cases & business outcomes during our break-out tables.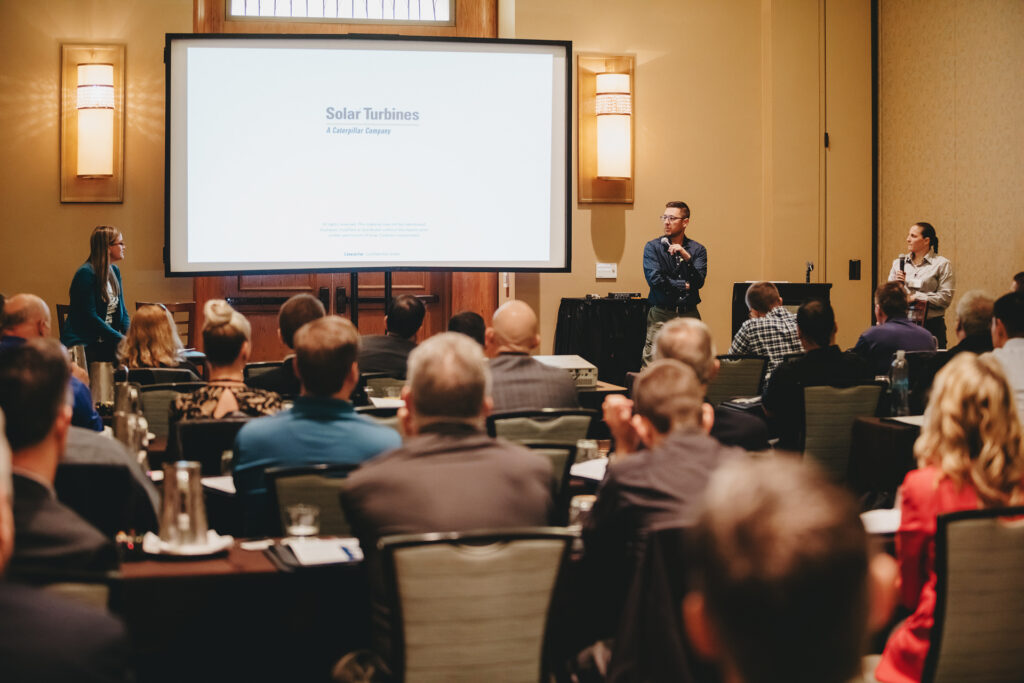 Our customer panel on the Deployment & Adoption perspectives was another highlight. This topic is one that challenges our customers as they work through changes in process and tools.
Our Director of Training, Deployment & Adoption, Marni Russell, moderated the discussion and started it off with a few of our learnings on successful deployment practices.
The panel was an excellent mix of companies and perspectives with customers like Dalton Hill from Pratt & Whitney and Todd Hesse from Ziegler CAT.
It was interesting to hear the different perspectives of IT, regulatory teams, 'super-users' and project leaders.
Lively discussions at the break-out tables on shared challenges and best practices followed.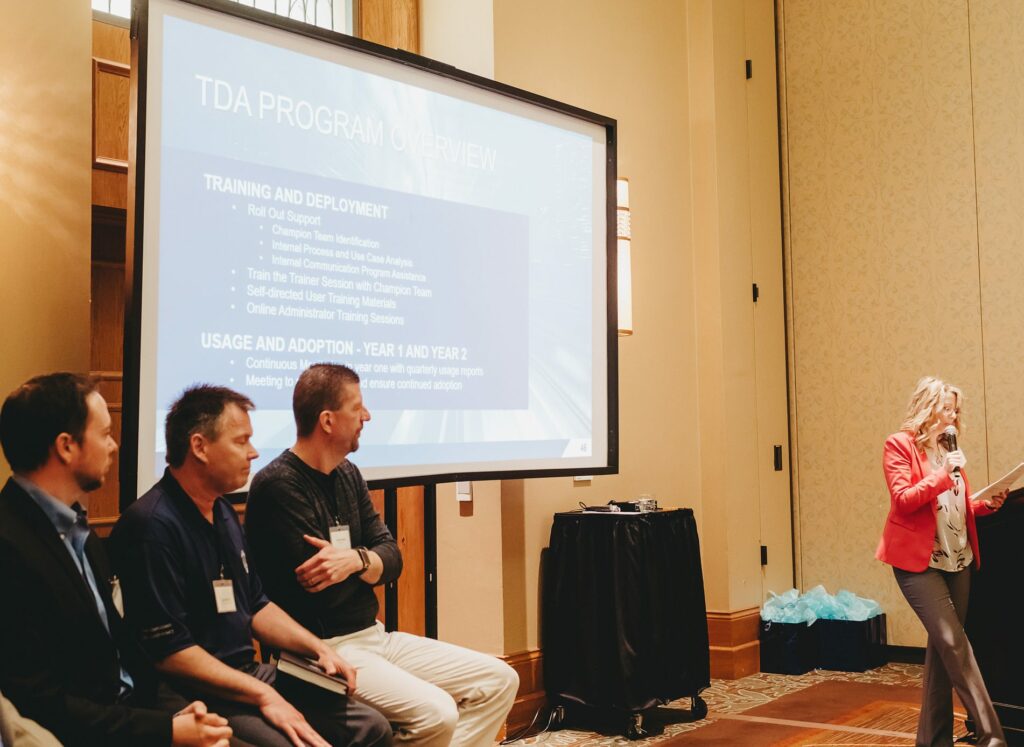 Our second panel was moderated by our CEO, Kerry Thacher, and focused on broader perspectives for digital transformation initiatives with customers like Mark Norman at National Oilwell Varco (NOV).
The topics ranged from enterprise wearables, AR/VR projects to 5G cellular networks and how these technologies will change the way we work in 3-5 years. We followed that discussion with Librestream's vision and roadmap.
Although we added more hands-on product time for the North American event, we learned that this extra time still wasn't enough. The number one suggestion for improvement from the Dallas event in 2018 was to expand the roadmap and product interaction time. We took that to heart and extended the event by ½ a day in London in Fall of 2018.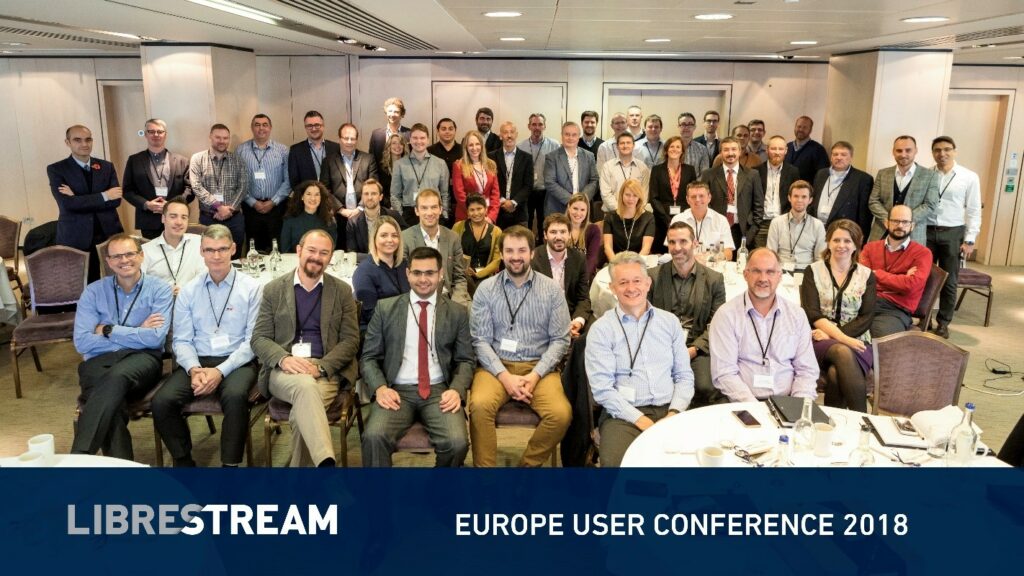 At this London event, we turned that extra ½ day into more details on Librestream's vision including a selection of R&D initiatives. The three highlights for me were the demos on broader ecosystem integration and IoT visuals at the point of interest and the round table sessions where customers shared feedback. Here's a short synopsis of those two demos:
Ecosystem Integration – We saw demos of Onsight Connect calls and Onsight Flow jobs initiated from Microsoft Dynamics 365 and Salesforce. In this workflow, the CRM automatically sent all the relevant meta-data such as Account name or Ticket #, to tag and retrieve content in Onsight Workspace.
IoT at the Point of Service – In this demo, we saw live sensor data overlayed within the Onsight viewer. This new IoT capability led to many interesting discussions on recognizing assets and displaying data from one or more sensor for technicians or inspectors. Hear what one of our developers shared on this IoT overlay demo in a short post-forum interview.
It was another impressive group of innovators who joined us for this expanded 1 ½ day event in London. The well-lit fellow in the back row is Philippe Galan, Chief Digital Officer at Safran Helicopters, who started off the formal conference day with an engaging presentation on how Safran is using a custom branded version of Onsight, 'Safran Expert Link', to provide new service offers to customers.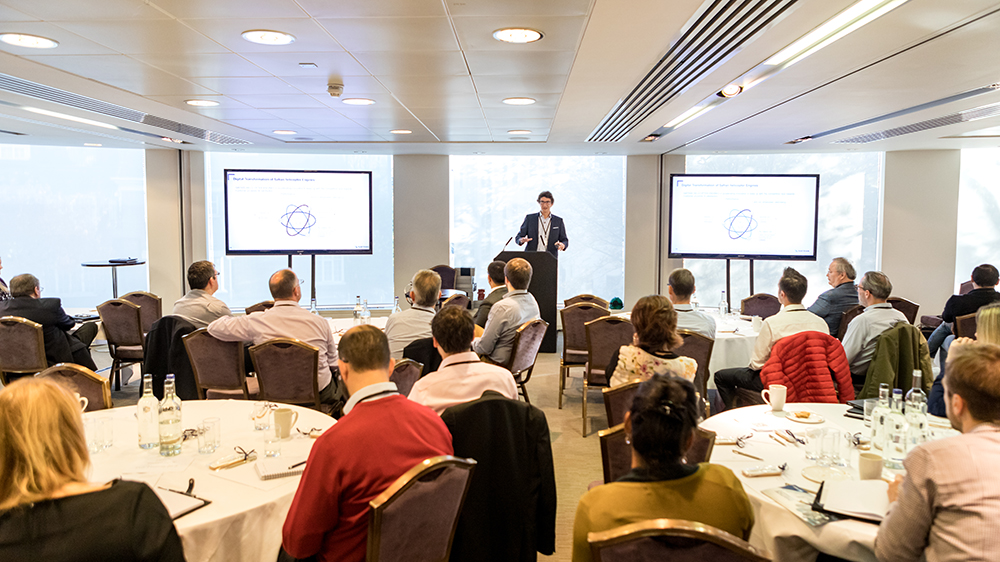 In addition to Philippe, we heard detailed use cases, tangible benefits, and interesting deployment strategies across all four featured Customer Insight presentations.
From Kuljit Singh, Mobility and Collaboration Analyst with Repsol Sinopec Resources UK, we learned how Onsight is being used in offshore oil & gas environments, where his team must overcome challenges like limited bandwidth availability.  Kuljit shared real Onsight recordings that showed how Repsol Sinopec is using Onsight to minimize expensive, time-consuming offshore visits.
Mike Burns, Technology Innovation Manager, and Jennifer Cheetham-Shaw, Project Manager-Innovation, with British Gas/CENTRICA, highlighted a variety of field service use cases and results. It was an impressive list of business outcomes that ranged from increasing first time fix rates to reducing call and job time. There were many questions for Mike and Jennifer from the audience.
Keith Williams, Senior Service Manager with Barloworld Equipment, closed out the Customer Insight presentations with content that was full of detailed, concrete examples of Onsight in use in the field. Keith shared pictures of the tough environments the Barloworld artisan field service teams face in Africa. Talk about deployment challenges! The Barloworld team was recently recognized for how they are embracing digitization with the Best-in-Class Field Service Amsterdam Award for Best Service & Strategy Team Implementation.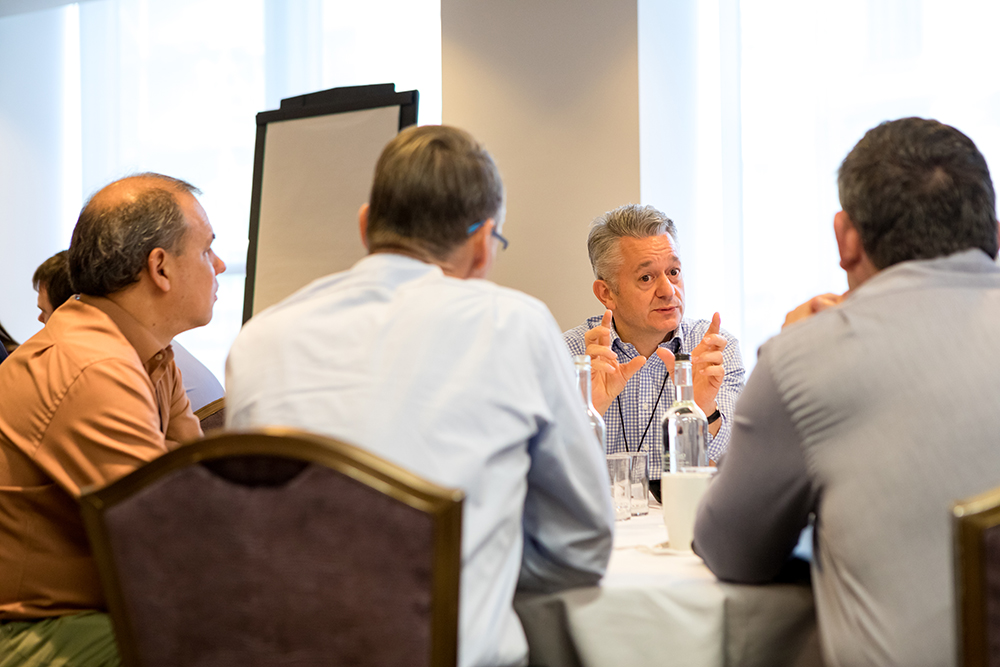 This second day of the London forum also included a great mix of break-out discussion tables on topics like digital transformation trends and best practices for deployment. The different perspectives and new ideas were refreshing during these open dialogues. One statement by a champion has stayed with me, 'Some people will never accept change. They will naturally move on if your organization is committed to digital transformation.' A true statement.
A big THANK YOU to our customers who have shared ideas and experiences so openly in these events in the past. You've really made these forums an incredibly successful and motivating experience. I am looking forward to our upcoming 2019 customer forums and the new learnings they will bring. See you there!
Post Written by: Marieke Wijtkamp, VP, Marketing & Client Services