Librestream Support
Librestream provides a complete service including technical support, training and hosting services to assist in planning, and deploying Onsight across an enterprise.

Scheduled Maintenance
Wednesdays
CST/CDT: 10:00 p.m. - 12:00 a.m
GMT/GMT+1: 4:00 a.m. - 6:00 a.m
EST/EDT: 11:00 p.m. - 1:00 a.m.
Services Affected
The updates cover the Onsight hosted platform including Onsight Account Manager, SIP Service and TeamLink.
Please note that Onsight TeamLink may experience interruptions in service during this Maintenance period.
If you have any questions or concerns, please email Support or phone at +1.204.487.0612 or 1.800.849.5507.
Onsight Hardware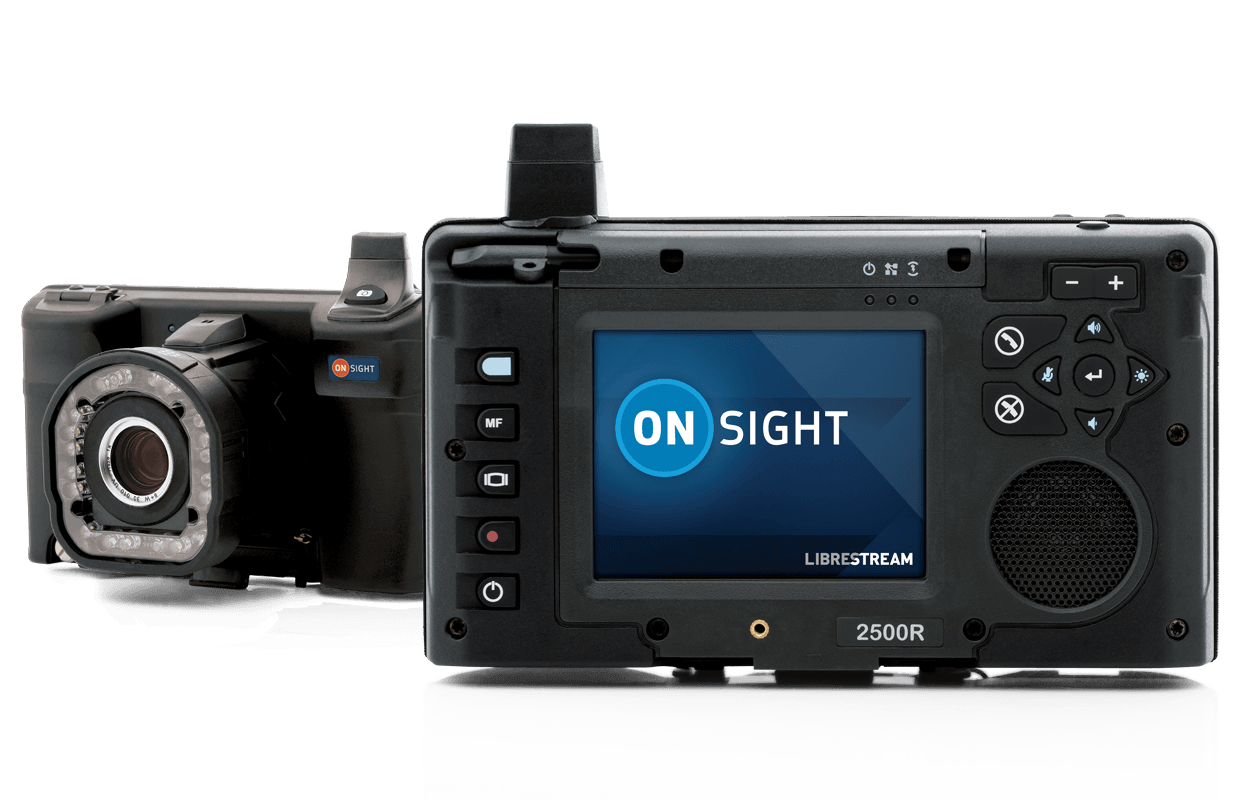 Onsight Rugged Smart Cameras
Why won't my Onsight 2500 turn on?

The battery door may not be properly closed or you have not inserted a battery in the device. The Onsight device must have a battery inserted even if you are running on AC power. Please refer to your Onsight Device User Guide or Quick Start Guide for visual instructions on how to install the battery.

Why can't I hear audio through my Onsight 2500 speaker?

A headset maybe plugged into the device. If you unplug the headset, audio will come through the speaker. Speaker audio problems on the Onsight Device can also be a result of a setting on the Onsight Connect for Windows application computer. Check the microphone audio setting on the computer. The volume may be set too low or a microphone may be muted on either end of a call.

Why isn't the built-in microphone on my Onsight 2500 working?

The microphone may be working, but the sound may be muted on the other Onsight endpoint. Check the Volume panel in the Call Window on the Onsight computer to ensure that sound was enabled. Check that the Mic Mute button has not been enabled on the Onsight device. Alternatively, you may have the wrong Subject Audio Source setting configured on the Onsight device. Go to the Configuration > Audio > Source menu option and select 'Internal Mic'.

When trying to log in using my Onsight 2500, my username and password are correct but I get a login error?

When using Onsight Connect you must always set the correct time zone, date, and time on your Onsight 2500; HTTPS/SSL requires accurate date and time to be set for authentication. It is recommended to also enable the 'Automatically synchronize with time server' feature to ensure the correct time is maintained- see Configuration\Time\TimeServer.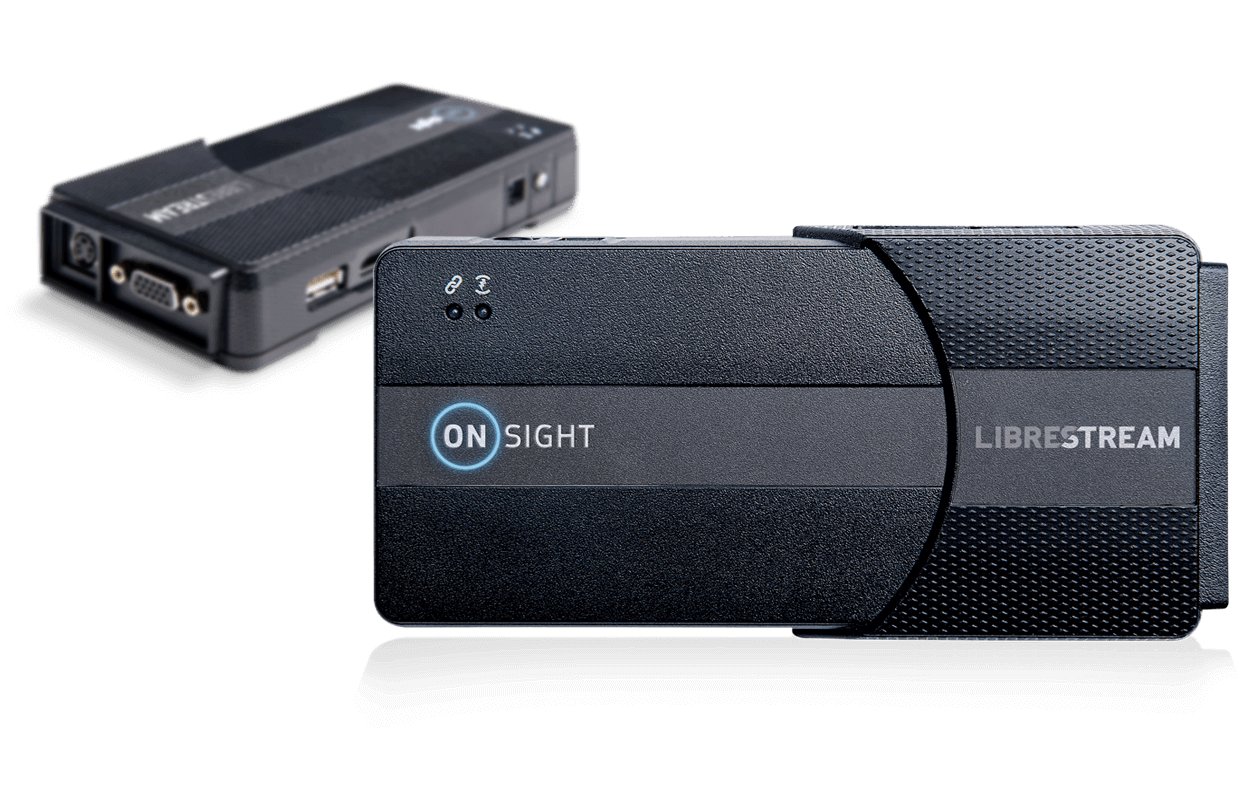 Onsight Collaboration Hub
How do I stream video from the Onsight Collaboration Hub?

Attach the Onsight Collaboration Hub to an iOS device using its USB cable. Then start Onsight Connect for iOS, once you've logged into the app, turn on the Collaboration Hub. Onsight Connect will recognize the Hub and automatically select it as the video source. You can now make a call and share video from the Onsight Collaboration Hub. Connect a third party video source to one of the Hubs input connectors to see video. For Example, connect a borescope to the Hub.

The Onsight Hub has been selected as the video source but the Viewer shows No Signal. What should I check?

Check the connected inputs to make sure the attached devices are turned on.

Solution

USB
Unplug and reconnect the USB camera. Some USB cameras can take up to 10 seconds to start sending video. If no video appears then it is possible that the particular device is not supported by the Onsight Hub. If this is the case please contact Librestream Support.

HDMI
Unplug and reconnect the HDMI cable. If no video appears then it is possible that the HDMI source is protected using HDCP. Examples of HDMI devices that are protected are DVD/Blu-ray players, satellite receivers, Apple TV or similar boxes.

VGA
Unplug and reconnect the VGA cable. If no video appears then the VGA source may be configured to output an unsupported resolution or refresh rate (maximum is 1024×768 at 70 Hz).

S-Video
Confirm that the S-Video source is on and configured to output video.

How long can I stream video when using the Onsight Collaboration Hub on battery?

The Onsight Hub should stream video for 4 or 5 hours, but battery life may decrease if you use higher resolutions with high frame rates.
Onsight Documentation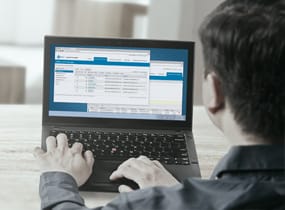 Onsight Application Notes
Onsight Connect for Android with Onsight Collaboration Hub Support
ONSIGHT ANDROID AND COLLABORATION HUB RELEASE V8.0
Onsight Connect for Android 8.0 introduces a redesigned UI and full compatibility with the Onsight Collaboration Hub. The specific changes include the following:
Onsight Connect for Android
Streamlined user interface and knowIedge base access.
Improved Audio Latency for BGAN Satellite
Compatibility with Onsight Collaboration Hub (v2017)
Onsight Collaboration Hub compatibility with Onsight Connect for Android including HD resolutions up to 720p and 1080p at 30 fps.